Tired of buying the same type of gifts for your loved ones? Or have no idea what to give them? Try something different this time. Make the next celebration extra special with Hexa Siberian Caviar, a taste of luxury that is rich and buttery with a hint of salt. Its pure and refined flavour will take you to seventh heaven.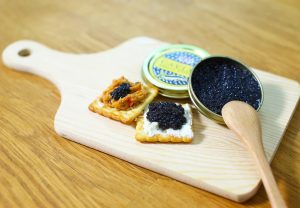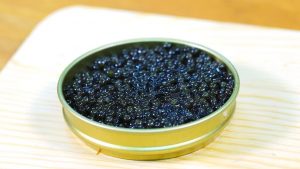 This delightful delicacy will make you hunger for more. Eat it with sour cream, potatoes, crème fraiche, soft bread or any way you want. This Mother's Day, don't go crazy trying to pick a present for the queen of your heart. Look no further, show your love and gratitude with Hexa Siberian Caviar. Why caviar you ask? Not only is it unique, it also has various other benefits. It has high calcium content which is great nourishment for bones, is high in potassium, recommended to lower blood pressure, plus, it has omega-3 oils, thus, reducing the risk of heart disease. To top it all, caviar is considered to be one of the most powerful antioxidants to strengthen your immune system. Truly, it is food fit for a queen. It's one of the best gifts for Mother's Day.
The good news is you don't have to blow your budget because Hexa is offering you a Mother's Day special. You can purchase HEXA Siberian Caviar 30gm at a discounted price:
Original Price: RM 400
Free delivery, ship within 14 working days within West Malaysia
Kaviar Siberia Hexa
Bosan membeli jenis hadiah yang sama untuk orang yang anda sayangi? Atau tidak tahu apa yang harus diberikan kepada mereka? Cubalah sesuatu yang berbeza kali ini. Jadikan perayaan seterusnya yang istimewa dengan Hexa Siberian Caviar, rasa mewah yang kaya dan mentega dengan sedikit garam. Rasanya yang suci dan halus akan membawa anda ke syurga ketujuh.
Kelezatan yang menggembirakan ini akan membuatkan anda lebih lapar. Makan dengan krim masam, kentang, krim fraiche, roti lembut atau dengan cara yang anda mahukan. Hari Ibu ini, jangan gila cuba memilih hadiah untuk permaisuri hati anda. Jangan melihat lagi, tunjukkan cinta dan rasa terima kasih anda dengan Hexa Siberian Caviar. Mengapa kaviar anda bertanya? Bukan hanya unik, ia juga mempunyai pelbagai faedah lain. Ia mempunyai kandungan kalsium yang tinggi yang merupakan khasiat yang tinggi untuk tulang, tinggi kalium, disarankan untuk menurunkan tekanan darah, ditambah dengan minyak omega-3, sehingga dapat mengurangkan risiko penyakit jantung. Sebagai tambahan, kaviar dianggap sebagai salah satu antioksidan paling kuat untuk menguatkan sistem imun anda. Sungguh, makanan ini sesuai untuk permaisuri. Ini adalah salah satu hadiah terbaik untuk Hari Ibu. Berita baiknya ialah anda tidak perlu mengeluarkan anggaran anda kerana Hexa memberikan anda Hari Ibu istimewa. Anda boleh membeli HEXA Siberian Caviar 30gm dengan harga diskaun: Harga Asal: RM 400 Penghantaran percuma, penghantaran dalam 14 hari bekerja di Malaysia Barat
厌倦了为亲人购买相同类型的礼物?还是不知道该给他们什么?这次尝试一些不同的事情。西伯利亚鱼子酱(Hexa Siberian Caviar)使下一次庆祝活动变得更加特别,这是一种奢侈的味道,浓郁而黄油般的盐味。纯净而精致的风味将带您进入第七天堂。

这种令人愉悦的美味将使您渴望更多。可以搭配酸奶油,土豆,法式薄饼,软面包或任何您想吃的东西吃。在母亲节这一天,不要为想要为自己的女王挑选礼物而疯狂。别无所求,用Hexa Siberian鱼子酱表达您的爱与感激。为什么要问鱼子酱?它不仅具有独特性,还具有其他优点。它的钙含量高,对骨骼有很大的营养,钾含量高,建议降低血压,此外,它还含有omega-3油,从而降低了患心脏病的风险。最重要的是,鱼子酱被认为是增强免疫系统的最强大的抗氧化剂之一。的确,这是适合女王的食物。这是母亲节最好的礼物之一。

 

好消息是您不必浪费预算,因为Hexa为您提供母亲节特别优惠。您可以以折扣价购买HEXA西伯利亚鱼子酱30克:

原价:RM 400

免费送货,在西马境内14个工作日内发货