There are many of our retail products available in the market where you can find it at your nearby supermarket and hypermarket. You can click on Shop Offline here to get the list of the store. Don't worry! You can also buy our products through our online platforms by clicking on Shop Online here. Our retail products comes with a convenient packaging which is easy and simple to use. We have also provided QR code on the packaging for some of the products for you to scan if you're interested to look at our cooking video and recipe on how to use the product.
Have no idea what to cook today? Planning to cook something nice for your beloved one but still looking on what is suitable? Why don't you try our recipe. It's as simple as 123 yet delicious enough to dig in together. You can look at all of our recipes in our YouTube channel, HexaFood here! Don't forget to subscribe our channel so that you won't miss any of the new recipes and latest update of Hexa products. Also, you can hit on the bell button for instant notifications! And yes, you can give us a comment if you enjoy our videos 😉
We are specialized in spices, herbs and seasonings! What are these?
Click here for the product catalogue.
Spices: Created by the nature and collected from the roots, stem, bark, flowers, fruits and seeds of normally woody plants. The most potent flavours usually come from the least assuming spices.
Herbs: Created by the nature and collected from the leaves of herbaceous plants. Dried herbs have the advantage of delivery a more concentrated flavour than fresh.
Seasonings: Collected from the nature and mixed by Hexa Food. Particularly and obsessively chosen and mixed herbs and spices in finely measured ratios are brought together. Our seasonings are included both classic and modern blends that elevate food. Our seasonings and premixes are the most effective way to add extra flavour to your cooking.
HEXA Products: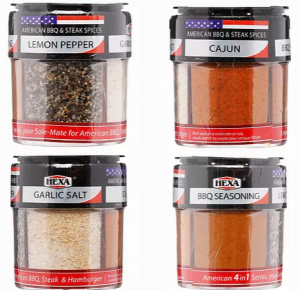 American BBQ and Steak Spices consists of lemon pepper, cajun, garlic salt and BBQ seasoning.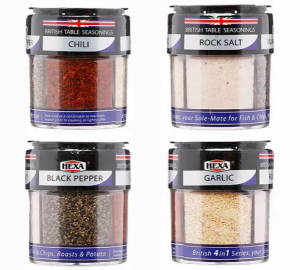 British Table Seasoning consists of chili, rock salt, black pepper and garlic.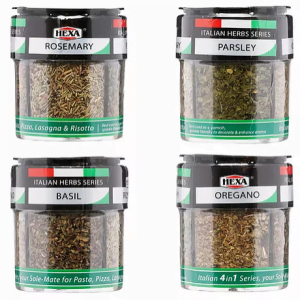 Italian Herbs Series consists of rosemary, parsley, basil and oregano.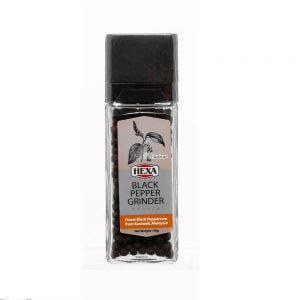 The cap size of this is bigger than the other 2 because it has the function to grind the pepper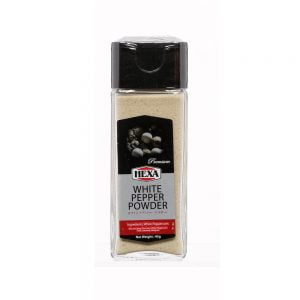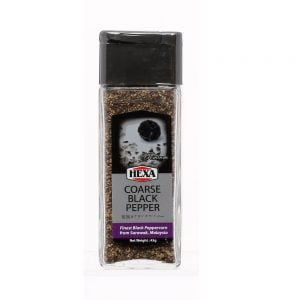 Other than recipes, our YouTube channel HexaFood here also provides extra knowledge about spices to create awareness to everyone the benefits of spices. For instance, we have an educational video about black pepper with Chef Sapna Anand here.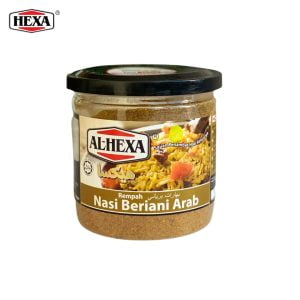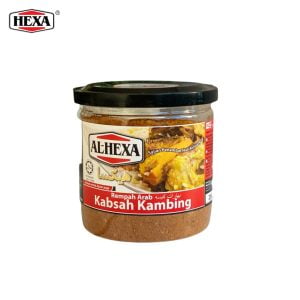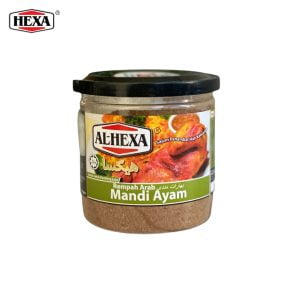 Planning to help mom for this upcoming feast, but still clueless on what to cook? Try our prawn beriani recipe here ! Will guarantee you that this will satisfy your guest's tummy 😊
Any other dishes that is suitable for a feast or an event? Don't worry!  Just search on our YouTube channel, HexaFood here! We have variety of dishes that you can try. For example, we have kabsah kambing here and nasi mandi ayam here. Both are famous middle eastern cuisine!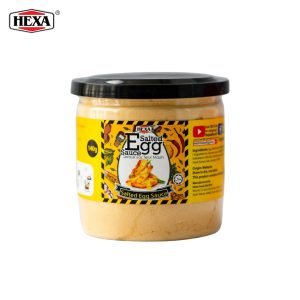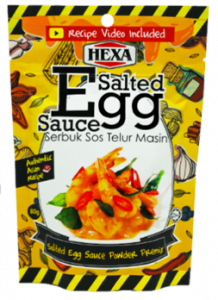 Besides salted egg prawn butter here  or chicken popcorn, why don't you try to bake your own salted egg crackers here  to munch during your leisure time. You can even bring it to your office and share it with your colleagues.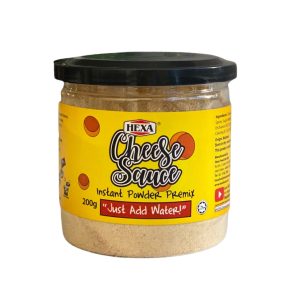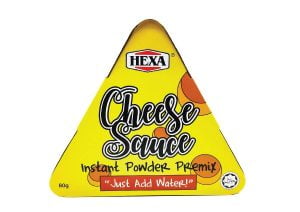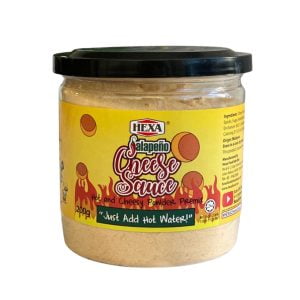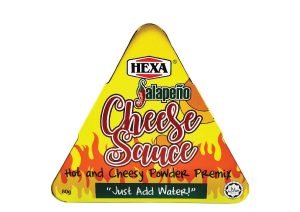 Other than using it purely as a sauce to dip in, you can also try this new recipe on making baked ground beef nachos where it would make you feel appetizing to eat it! But, if you think by dip the sauce is already good enough, ayy you need to try the jalapeno version, Hexa hot sauce here.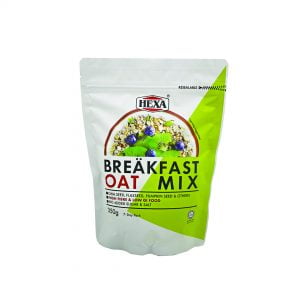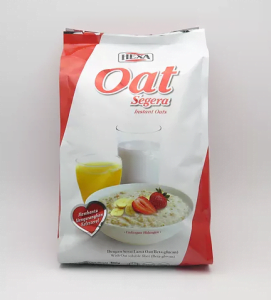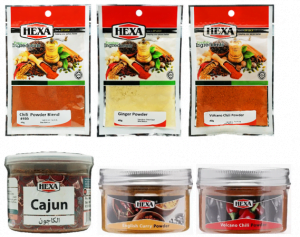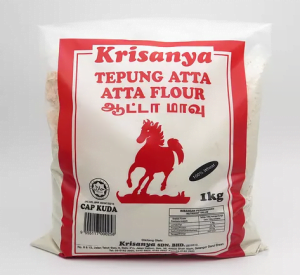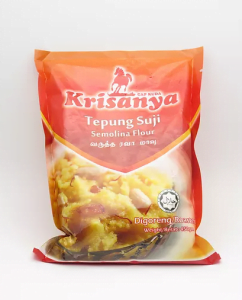 At HEXA, we are committed to supply responsibly sourced spices, herbs, and seasonings of the finest quality. Our retail products are available on the shelfs of supermarkets & hypermarkets. Our products are available in Tesco, Giant, Aeon Big, 99 Speedmart, Village Grocer, and many other retail outlets. We are proud of providing exceptional experience for our food services and food manufactured customers from point of order through to delivery and use of goods.

​A large range of our products are available online and you can search for them on Shopee, Lazada and PG Mall.
---
HEXA Official Platforms
Website: here
Facebook: here
Instagram : here
Youtube: here (Subscribe for more video recipes! Yum :P)
To purchase our products, check out our online stores
E-baza: here
Shopee: here
Lazada: here
Tik Tok: here
If you'd like to contribute video to our channel, feel free to drop us an email here!