How to identify which packaging is suitable for you?
As a food manufacturer and food service business, we are offering to you our product packaging size range between 500 gm and lower, 1 kg plastic packaging up to 25 kg per bag. This packaging is very easy and convenient for you due to its large quantity.
Ziplock – Food Service Packaging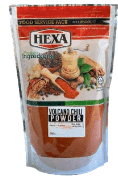 This is our food service plastic packaging. This packaging normally carries items of 500 gm per pack. The packaging is designed with a zip-lock function for you to use it again after it has opened to ensure the item will remain in good condition. Its resealable characteristics make it convenient for food service businesses like you to use the item without transferring it to different containers and save more of your time. Their carton size consists of 13 packets per carton.
1 Kg Plastic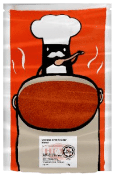 While this plastic packaging is very suitable for both food manufacturer and food service business because their size is quite large and can use it all at once. We designed this plastic packaging with a transparent view on the circle at front part and whole transparent at the back which makes it easy for you to identify the item and to see it thoroughly. We packed this plastic for 10 packets per bundle.
Paper Bag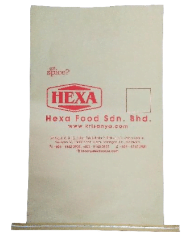 As a food manufacturer, we are also offering to you our biggest plastic packaging which it would carry up to 25 kg per bag. This paper bag comes with plastic inside it where the items will be placed inside the plastic for the purpose of hygiene. The plastic will be sealed neatly while the paper bag will be sewn by using our special machine so that the item will stay in good condition when you receive the item.
Click here for the product brochure.
Click here to browse our product categories.
How to order?
Kindly provide us your name, your company's name and your interested products while contacting us. It would be great if you could share with us what is your planning so that we can assist you in making the right decision. Our experienced staff will guide you in providing the best service for you.
You may send us your questions/comments by filling up the form at the feedback form provided here or you can hit us up by contacting us at 016-2162920.
Thank you.