HEXA Ceylon Cinnamon Powder
HEXA Ceylon Cinnamon Powder is a sprinkle of goodness that gives a sharper taste to food instantly. There are two types of cinnamon, Ceylon Cinnamon and Cassia Cinnamon.
Cassia Cinnamon originates from Indonesia. It's a different species and slightly bitter in taste compared to Ceylon origin cinnamon. Pricewise, it's much cheaper compared to Ceylon origin.
For HEXA Ceylon Cinnamon Powder, the healthier and more expensive Ceylon Cinnamon is used to create its powder form. Ceylon Cinnamon is from Sri Lanka, and has a pleasant bubble gum aftertaste. It is mild, and can be used as a whole or broken into small pieces to bring out flavour and aroma. In Sri Lanka, a small piece of cinnamon is used in complex recipes such as curries and in desserts like Crème Brûlée and spiced tea to create a multi-layered flavour and fragrance. Cinnamon powder, on the other hand, is more convenient to use compared to cinnamon sticks, and is as good as the stick form. A small spoonful of this powder is guaranteed to elevate the taste of food. This spice is also believed to effectively alleviate aches, pains and stiffness in the muscles and joints, enhance circulation, nourish the skin, slow the process of aging and revive skin tone. Hence, it will benefit everyone, as a little bit goes a long way. HEXA Ceylon Cinnamon Powder is meant for consumers, retailers and food service operators who want convenience of access, and easy usage and storage. This product can only be purchased at our online store.
To get this product at our e-store, click here https://www.ebaza.com.my/
Click this link directly to product: https://www.ebaza.com.my/sapna-anand-cinnamon-powder-hexafood
HEXA Food Sdn. Bhd. is a HACCP and HALAL certified food processing company located in Shah Alam, Malaysia. Established in 1997, we produce more than 100 dry products such as spices, seasonings, herbs, marinades, flour and curry powder. HEXA is a household brand that defines Quality, Affordability and Taste.
Our sales channels include Retail (hypermarket, supermarket, mini market, etc.), Food Manufacturer, Food Service and Online. If you have any questions regarding our products, please email us at hexafood@hexafood.com.
---
Buy this, cook, snap and stand a chance to win! More info here
Insta Reels of the contest details: Insta Reel 1 Insta Reel 2
---
Serbuk Kayu Manis HEXA Ceylon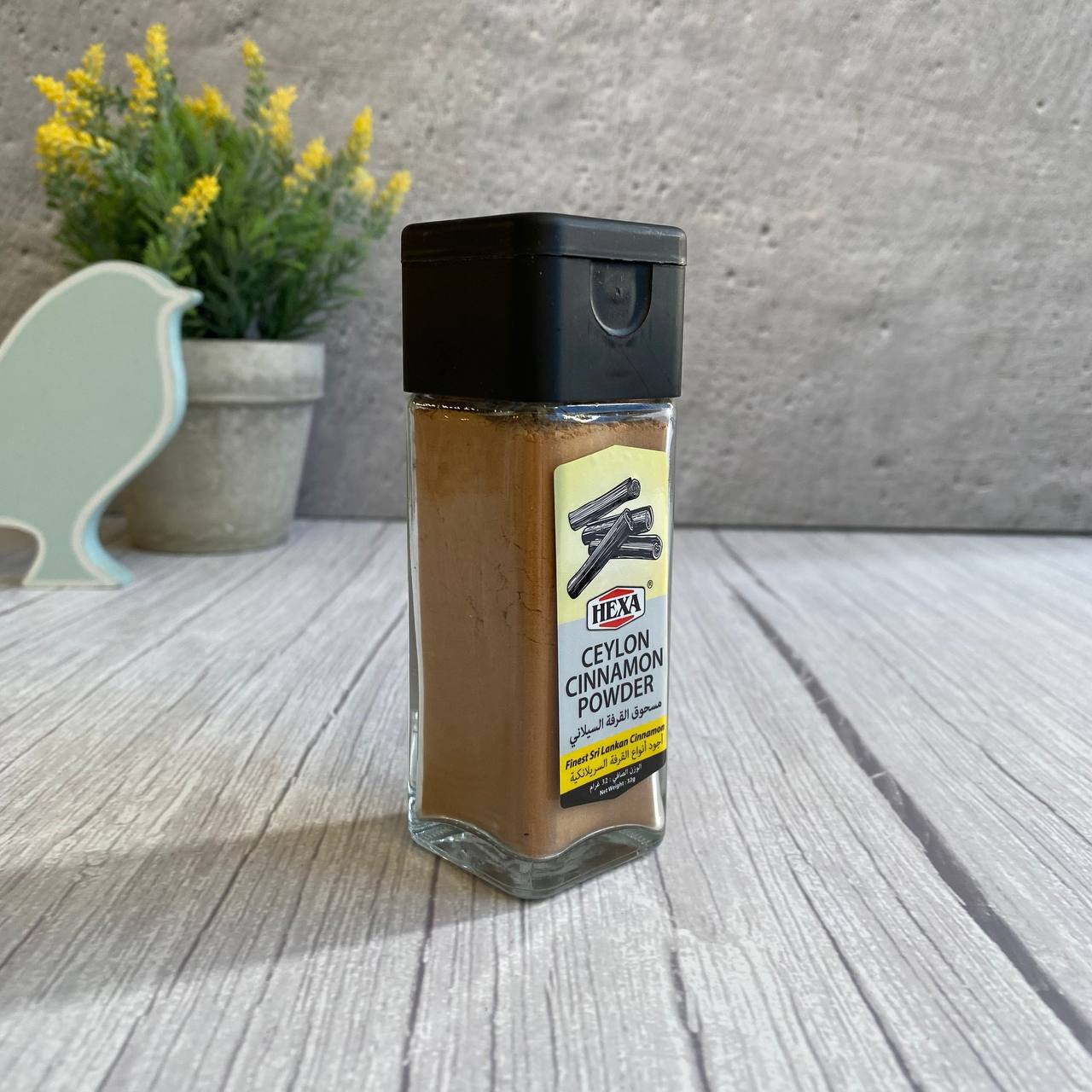 Serbuk Kayu Manis HEXA Ceylon adalah taburkan kebaikan yang memberikan rasa yang lebih tajam kepada makanan serta-merta. Terdapat dua jenis kayu manis, Ceylon Cinnamon dan Cassia Cinnamon.
Cassia Cinnamon berasal dari Indonesia. Ia adalah spesies yang berbeza dan rasanya sedikit pahit berbanding kayu manis asal Ceylon. Dari segi harga, ia jauh lebih murah berbanding dengan asal Ceylon.
HEXA menggunakan Serbuk Kayu Manis Ceylonyang lebih sihat dan lebih mahal untuk mencipta bentuk serbuknya. Ceylon Cinnamon berasal dari Sri Lanka, dan mempunyai aftertaste permen karet yang menyenangkan. Ia ringan, dan boleh digunakan secara keseluruhan atau pecah menjadi kepingan kecil untuk mengeluarkan rasa dan aroma. Di Sri Lanka, sebilangan kecil kayu manis digunakan dalam resipi kompleks seperti kari dan pencuci mulut seperti Crème Brûlée dan teh yang dibumbui untuk menghasilkan rasa dan wangian yang berlapis-lapis. Serbuk kayu manis, sebaliknya, lebih mudah digunakan berbanding batang kayu manis, dan sebati bentuk kayu. Sudu kecil serbuk ini dijamin untuk menaikkan rasa makanan. Rempah ini juga dipercayai berkesan mengurangkan rasa sakit, kesakitan dan kekakuan pada otot dan sendi, meningkatkan peredaran, menyuburkan kulit, memperlambat proses penuaan dan menghidupkan semula warna kulit. Oleh itu, ia akan memberi manfaat kepada semua orang, seperti yang sedikit berjalan jauh. HEXA Ceylon Cinnamon Powder adalah untuk pengguna, peruncit dan pengusaha perkhidmatan makanan yang ingin memudahkan akses dan penggunaan dan penyimpanan yang mudah. Produk ini hanya boleh dibeli di kedai dalam talian kami.
Untuk mendapatkan produk ini di e-kedai kami, klik di sini https://www.ebaza.com.my/
Klik pautan ini terus ke produk: https://www.ebaza.com.my/sapna-anand-cinnamon-powder-hexafood
HEXA Food Sdn. Bhd. adalah sebuah syarikat pemprosesan makanan HACCP dan HALAL yang diperakui di Shah Alam, Malaysia. Ditubuhkan pada tahun 1997, kami menghasilkan lebih daripada 100 produk kering seperti rempah, bumbu, herba, marinades, tepung dan serbuk kari. HEXA adalah jenama isi rumah yang mentakrifkan Kualiti, Kemekanan dan Rasa.
Saluran jualan kami termasuk Runcit (hypermarket, pasar raya, pasar mini, dll.), Pengilang Makanan, Perkhidmatan Makanan dan Online. Jika anda mempunyai sebarang soalan mengenai produk kami, sila e-mel kami di hexafood@hexafood.com
---
Beli ini, masak, snap dan berpeluang untuk menang! Maklumat lanjut di sini
Insta Reels butiran peraduan: Insta Reel 1 Insta Reel 2
---
HEXA锡兰肉桂粉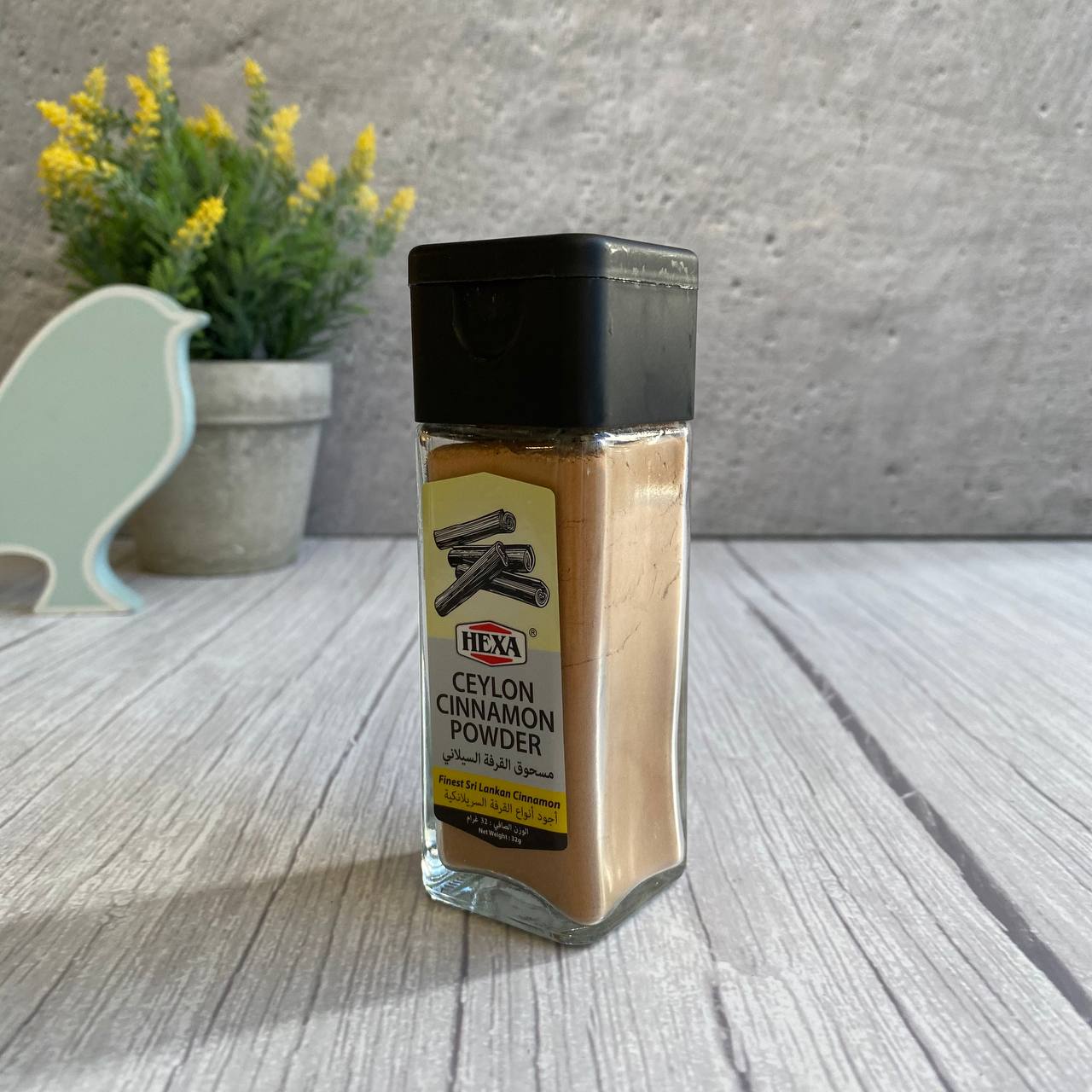 HEXA锡兰肉桂粉是一道美味佳肴,可立即为食物带来更鲜明的味道。肉桂有两种类型,锡兰肉桂和决明子肉桂。
决明子肉桂原产于印度尼西亚。与锡兰肉桂相比,它是一种不同的品种,味道略带苦味。价格的话,与锡兰原产地相比便宜得多。
HEXA锡兰肉桂粉使用更健康,更昂贵的锡兰肉桂制成粉末状。锡兰肉桂来自斯里兰卡,具有令人愉悦的泡泡糖回味。它温和,可以整体使用或分成小块散发出香气。在斯里兰卡,一小块肉桂用于咖喱等复杂食谱中,以及可用于焦糖布丁(Crème Brûlée)和五香茶等甜点中,以产生多层风味和香气。另一方面,与肉桂棒相比,肉桂粉使用起来更方便,并且与棒棒形式一样好。保证一小勺这种粉末可以提高食物的味道。人们还认为,这种香料可以有效缓解肌肉和关节的疼痛,疼痛和僵硬,促进血液循环,滋养皮肤,减缓衰老和恢复肤色。因此,这将使所有人受益,因为它还有很长的路要走。 HEXA锡兰肉桂粉适用于希望获得便利,使用和存放方便的消费者,零售商和食品服务运营商。该产品只能在我们的在线商店购买。
要在我们的电子商店中获得此产品,请单击此处 https://www.ebaza.com.my/
单击此链接直接转到产品:https://www.ebaza.com.my/sapna-anand-cinnamon-powder-hexafood
HEXA Food Sdn。 Bhd。是一家经过HACCP和HALAL认证的食品加工公司,位于马来西亚的莎阿南。成立于1997年,我们生产100多种干产品,例如香料,调味料,草药,腌泡汁,面粉和咖喱粉。 HEXA是定义质量,负担能力和口味的家用品牌。 我们的销售渠道包括零售(大型超市,超市,小型市场等),食品制造商,食品服务和在线。如果您对我们的产品有任何疑问,请发送电子邮件至hexafood@hexafood.com
---
买这个,做饭,拍照,就有机会赢奖! 更多信息请点击此处
比赛详情的 Insta Reels: Insta Reel 1 Insta Reel 2
---