A touch of Cajun is what you need to make your dishes yummy and inviting. Hexa Cajun Spice comprises a blend of various ingredients such as salt, pepper, paprika, chilli, basil, oregano, thyme, onion, garlic, cumin and clove. Some of these are believed to have health benefits. Use this mix as a marinade for all kinds of meat (chicken, lambs, beef, etc.), to give your food a sharp, spicy kick. Whether food is barbequed, baked, braised, grilled, deep-fried, boiled, pan-fried or stewed, it will be flavourful and scrumptious. Dishes cooked with this cajun spice will be a crowd pleaser. Hexa Cajun Spice is Halal and HACCP Certified, and is also available in 1kg bulk packs.
Hexa Cajun comes in 2 different sizes; 30g Ziplock & 85g Bottle.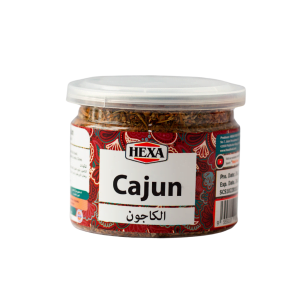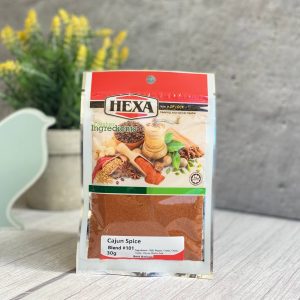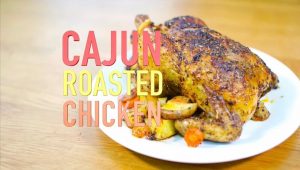 HEXA Food Sdn. Bhd. is a HACCP and HALAL certified food processing company located in Shah Alam, Malaysia. Established in 1997, we produce more than 100 dry products such as spices, seasonings, herbs, marinades, flour and curry powder. HEXA is a household brand that defines Quality, Affordability and Taste.
Our sales channels include Retail (hypermarket, supermarket, mini market, etc.), Food Manufacturer, Food Service and Online. If you have any questions regarding our products, please email us at hexafood@hexafood.com
Product Link(s):-
Hexa Cajun Spice Bottle 85g
Sentuhan Cajun adalah apa yang anda perlukan untuk membuat hidangan anda sedap dan menarik. Hexa Cajun Spice terdiri daripada campuran pelbagai bahan seperti garam, lada, paprika, cili, kemangi, oregano, thyme, bawang, bawang putih, cumin dan cengkih. Sebahagian daripada mereka dipercayai mempunyai manfaat kesihatan. Gunakan campuran ini sebagai perban untuk semua jenis daging (ayam, anak domba, daging lembu, dan lain-lain), untuk memberikan makanan anda tajam, tajam pedas. Sama ada makanan dimasak, dibakar, direbus, digoreng, digoreng, direbus, digoreng atau direbus, ia akan menjadi cair dan nikmat. Hidangan yang dimasak dengan rempah cajun ini akan menjadi penenang orang ramai. Hexa Cajun Spice adalah Halal dan HACCP Certified, dan juga boleh didapati dalam pek pukal 1kg.
Link Produk:-
Hexa Cajun香料瓶85克
您需要一点Cajun才能使您的菜肴好吃又诱人。 Hexa Cajun Spice包含多种成分的混合物,例如盐,胡椒,辣椒粉,辣椒,罗勒,牛至,百里香,洋葱,大蒜,小茴香和丁香。据信其中一些具有健康益处。将此混合物用作腌制各种肉类(鸡肉,羊肉,牛肉等)的卤汁,给您的食物带来辛辣的刺激。无论食物是烧烤,烤制,红烧,烧烤,油炸,煮沸,煎炸或炖制,都将变得美味而美味。用这种辛辣的香料烹制的菜肴会令人大吃一惊。 Hexa Cajun Spice已通过清真食品和HACCP认证,也可以1千克大包装出售。