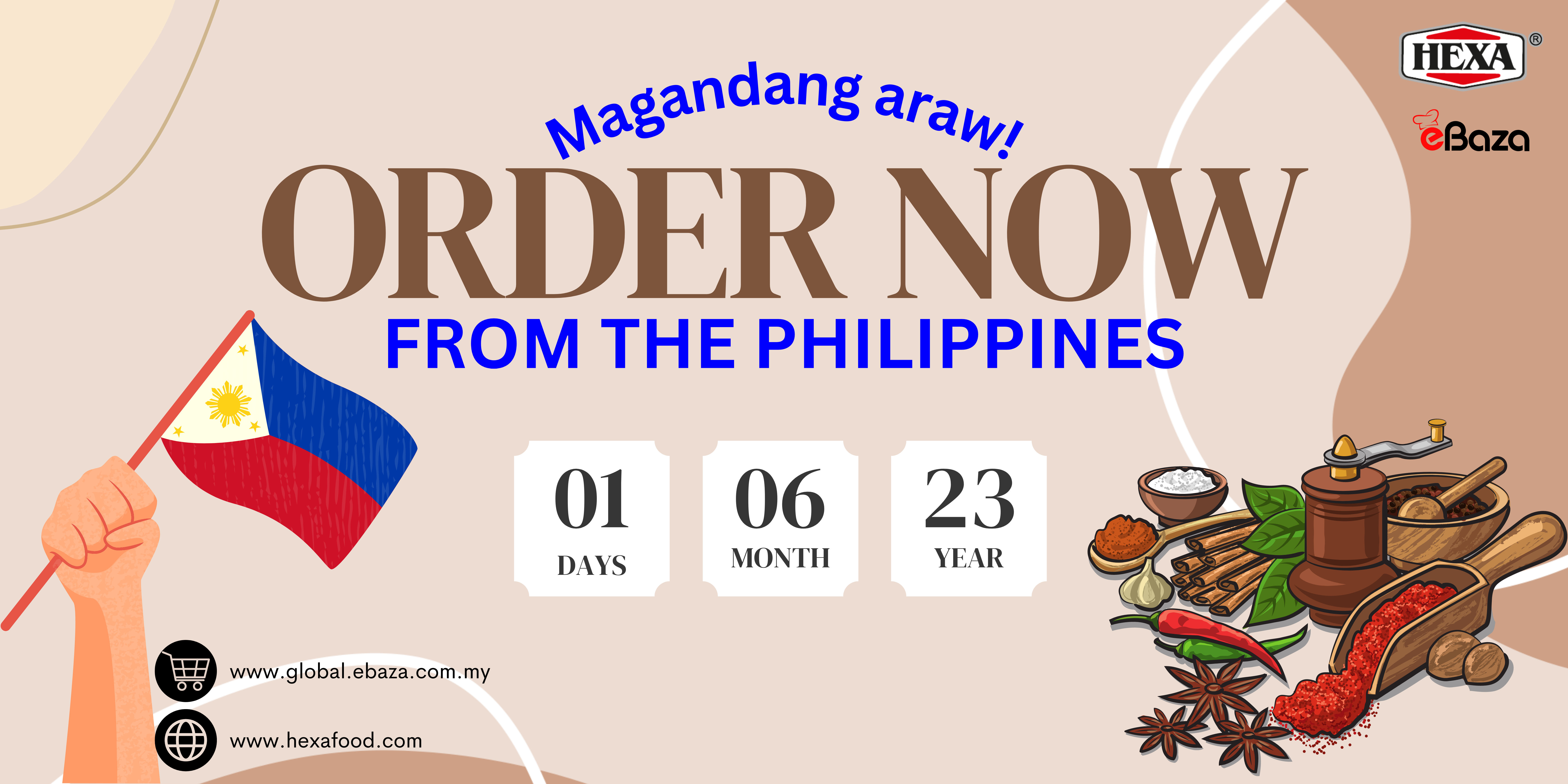 Hello Philippines! We are proud to announce that you can now order our products online by clicking on the image above to be redirected to our online platform to make your purchases!
Why Hexa Food?
Premium Quality

Our commitment to excellence is evident in the premium quality of our products.
From aromatic spices to flavorful seasonings, each and every item is carefully sourced, processed, and packaged to ensure it reaches your kitchen in the best possible condition.

Diverse Range

We have an array of culinary offerings.
From exotic spices that add depth to your dishes to convenient spice blends that simplify your cooking, our extensive product line has something for everyone.

Customer Satisfaction

We take customer satisfaction seriously. With a strong commitment to delivering our promises, you can expect a reliable service and prompt delivery.
You can contact us easily by clicking on the icon located at the bottom right of the ordering screen.
How to order our products?
It's easy to order our products! Just head to our global website here. Create an account, start browsing and adding the products that you want into your cart, proceed with the payment and wait for the item to be shipped to your doorstep. It's that easy 😀
Our expansion into the Philippines is an exciting development for food enthusiasts, chefs, and home cooks alike. Our quality products and its diverse range is set to enhance your culinary experiences. If you're looking to spice up your dishes or explore new flavors, our products are a delectable addition to your pantry. Start your culinary journey today and experience the magic of Hexa Food's spices and seasonings, now available right at your doorstep in the Philippines!