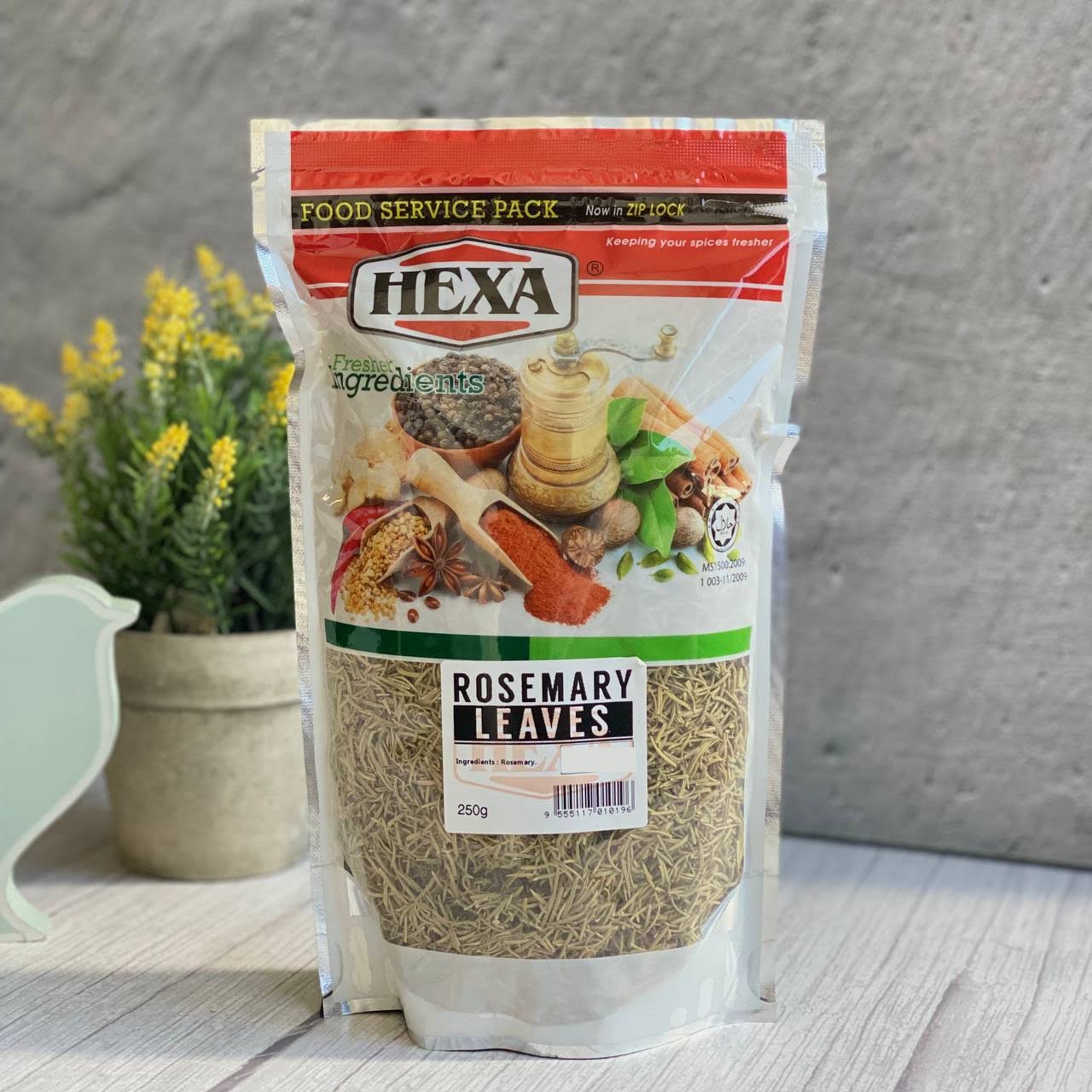 Rosemary is known as 'Rosmeri' in Malay or '迷迭香' in Chinese is a dense, woody, evergreen perennial, native to the Mediterranean but long cultivated in temperate zones throughout Europe and America. It is one of the most aromatic and pungent of all the herbs that often used in French and Italian cuisines. Its needlelike leaves have pronounced lemon-pine flavor that pairs well with roasted lamb, garlic, and olive oil. Rosemary is also a nice addition to focaccia, tomato sauce, pizza, but because its flavor is strong, use a light hand.
Unlike more fragile herbs, this sturdy ingredient holds up extremely well to heat and prolonged cooking times and can be added at the beginning of cooking to braises and stews. In fact, the longer rosemary is cooked in liquid, the stronger the flavor becomes.
Why HEXA Onion Granules?
100% natural ingredients.
One of the world's most popular spices.
Rich source of antioxidants and anti-inflammatory compounds, which are thought to help boost the immune system and improve blood circulation.
Improving digestion
Enhancing memory and concentration.
HALAL Certified.
HACCP certified.
Suggested Use
Roasted Lamb
Pasta
Sauces & Soups
Pizza
Storage
Keep in a clean, dry and cool place. Better to keep in the fridge once open.
Get it now via:-