HEXA's best seller series is none other than our HEXA 4 in 1 series! Hexa 4 in 1 series of spices, herbs and seasonings helps everyone to whip up delicious and appetizing meals. We have American, Italian & British which won everyone's heart and customers have been requesting for other countries' best authentic local food.
We heard you! Your long-awaited moment is finally here!!

Konnichiwa! Hexa Japan 4 in 1 consists of sansho pepper, japanese curry, togarashi and bonito. With this 4 in 1, we are making Japanese cuisine accessible to everyone and especially those who are interested in cooking it. Love to cook more Japanese food at home but not sure where to start? You found your sole-mate now! You can also click here to be redirected to our Youtube channel for many interesting videos of simple easy cooking and recipes! 
Sansho pepper can just be sprinkled directly on unagi, grilled meat, fried chicken, fried meals, hot pot, miso soup. With that you will experience a unique sensation of a spicy tingling sensation at your tongue with a hint of the refreshing citrus scent. Japanese curry tastes good unsurprisingly with the combination of onions, potatoes, carrots and any kind of meat. If you prefer thicker sauce-like curry you may want to add some thickening agent like starch while cooking. Togarashi is also known as the Japanese 7 spice blend. It comprises of chilli, sesame, orange peel, garlic, salt, green szechuan, seaweed and ginger. It simply acts as a finishing zing which gives you a toasty sweet spice experience! Bonito is a flavorful addition in Japanese dishes. With the bonito powder in this 4 in 1 you can use it as rice topping or as an addition to make a hearty Japanese soup.
Come and have 1 bottle of Hexa 4 in 1 Japan. It will be sure to take you on a trip to chow-town in Japan. Yor Ooooooooooiishi experiences await you!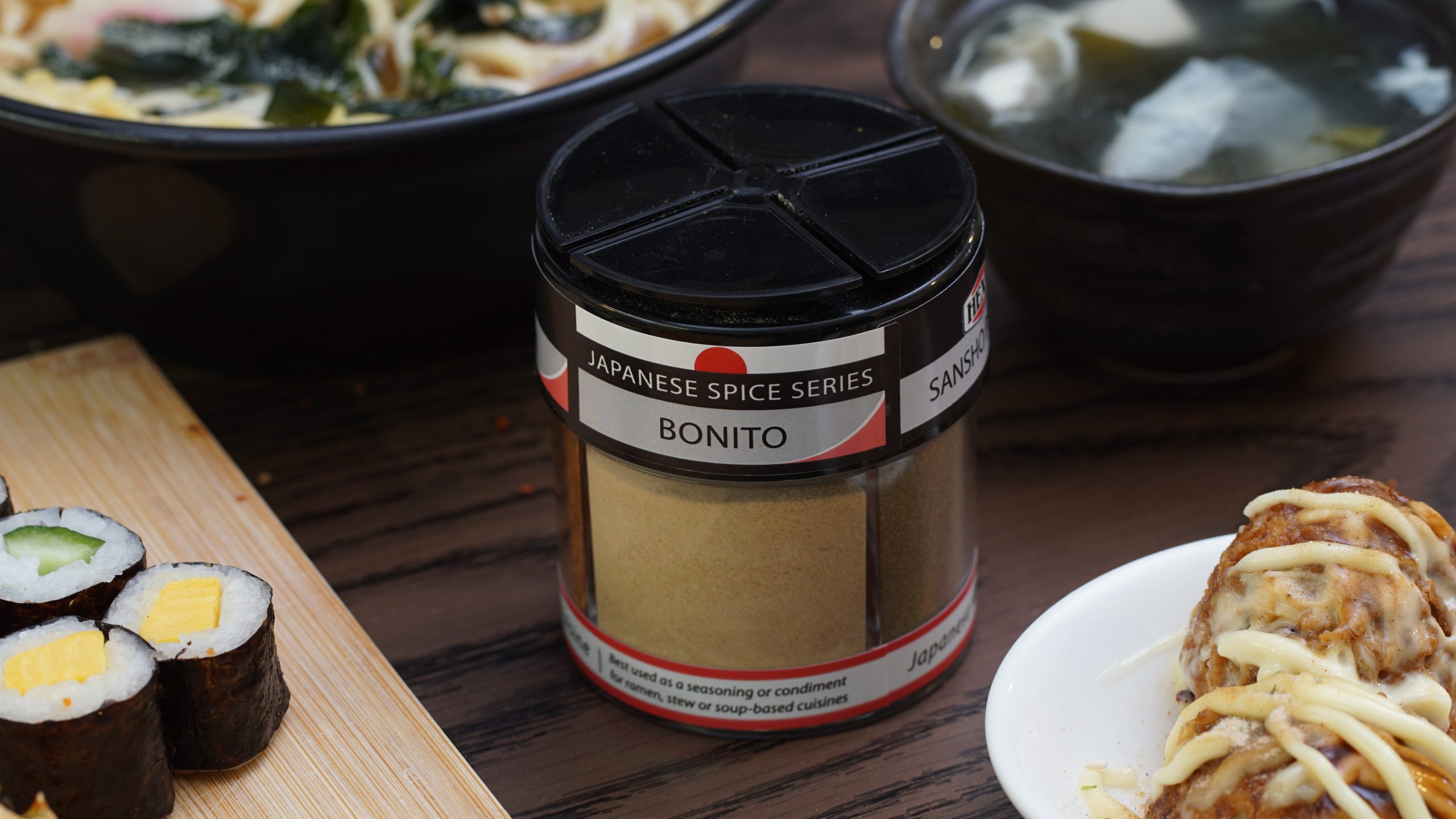 Check it out at our online stores 👇
#Oiishi #Hexa4in1 #japanawaits #CookingExperience #HexaFood #Wercooks