HEXA's best seller series is none other than our HEXA 4 in 1 series! Hexa 4 in 1 series of spices, herbs and seasonings helps everyone to whip up delicious and appetizing meals. We have American, Italian & British which won everyone's heart and customers have been requesting for other countries' best authentic local food.
We heard you! Your long-awaited moment is finally here!!Annyeonghaseyo! Good things are meant to be shared! We are proud to announce that our Hexa Korean 4 in 1 series is up now :D. It is a bottle filled with authentic Korean flavour such as seaweed, jjamppong, Korean chili and Korean bbq which can help you to cook scrumptious and iconic Korean food with just a few simple steps.  Sprinkle? Soup? Barbecue? No problem with our Hexa Korean 4 in 1!
The seaweed flavour seasoning can be used as a sprinkle on top of rice, bibimbap, kimbap and a variety of dishes to enhance the appearance, taste and aroma of food. You'll find it to be quite additive and delicate. Jjamppong is the secret ingredient to go for a super easy stir fried the seafood or Jjamppong soup! Just add it into anchovy stock, boil it and voila! Jjamppong soup is done! When you think of Korean BBQ, you can't miss out both Korean chilli and Korean BBQ as they are the best pal for marination, grill and barbecue. Therefore Hexa Korean 4 in 1 series condiments can be added on your meats, rice, soup, stew to fix your Korean food craving. How simple is that?!
Convenient, simple and flavourful secret recipe from our Hexa Korean 4 in 1. Mmmm….Dae-licious😋! We are sure you don't not want to miss it. Check it out and grab in our e store here!
Aigoo아이고…Daebak대박!!! 😋 Still wondering? Why Not?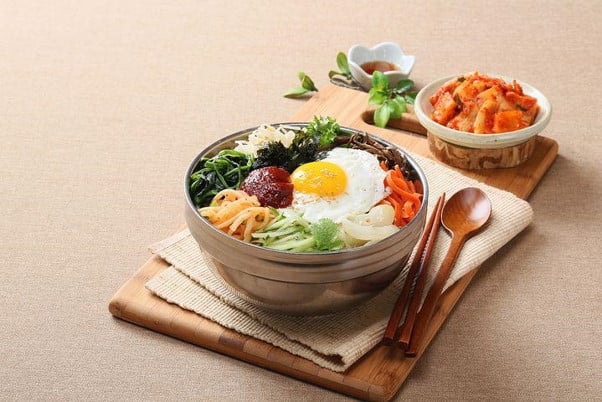 Check it out at our online stores 👇
Not sure what else to do with it? Check out our Youtube here for more recipes! We will guide you through! 
#Korean4in1 #Daelicious #Korean #Kpop #Cookingisfun #HexaFood #Wercooks