What is Tempe?
Tempe is a plant-based proteins made from cooked and slightly fermented soybeans. This fermentation helps to break down the phytic acid in soybeans, making the starches in tempe easier to digest. After fermentation, the soybeans are formed into a patty similar to a very firm veggie burger or a block. It has a firm texture that can easily be sliced or even crumbled.
It is a very important full protein dietary source, equivalent to meat, milk and eggs, and thus is a vital choice in vegetarian and vegan diets, as well as being a useful alternative in a varied meat-based diet.
Why should we eat Tempe?
Tempe is highly nutritive and contains health promoting phytochemicals like isoflavones and saponins. The fermentation process actually produces natural antibiotic agents while leaving the desirable soy isoflavones as well as the saponins intact. Tempe is rich in high quality protein, containing all essential amino acids. In comparison to tofu that is made from a soybean extract, tempe keeps all the fiber of the original soybean. It's a healthy dish even for our planet as consumers often replace meat with tempe, thus reducing the need for land. Greenhouse gas emissions emitted from animal-based food is 250 times higher than that of legumes.
How to eat Tempe?
On it's own and uncooked, tempe has a very mild taste and is almost flavorless.. Like tofu, tempe is rarely eaten by itself but is incorporated into other dishes and readily absorbs those flavours to mollify and disguise its own. However, it does a great job soaking up marinades and flavors and if cooked well, tastes AMAZING!
Tempe is incredibly versatile, it can be layered into sandwiches, crumbling it up to mimic ground meat, tossing into stir fried dishes, searing it like a steak or even making it into chips!
Tempe Chips
By processing tempe into chips, its shelf life is now extended and has no refrigeration requirements! That makes it convenient right 😀 It is also high in protein and a healthier chip choice compared to the usual potato chips, making it a good alternative snack for diet conscious consumers.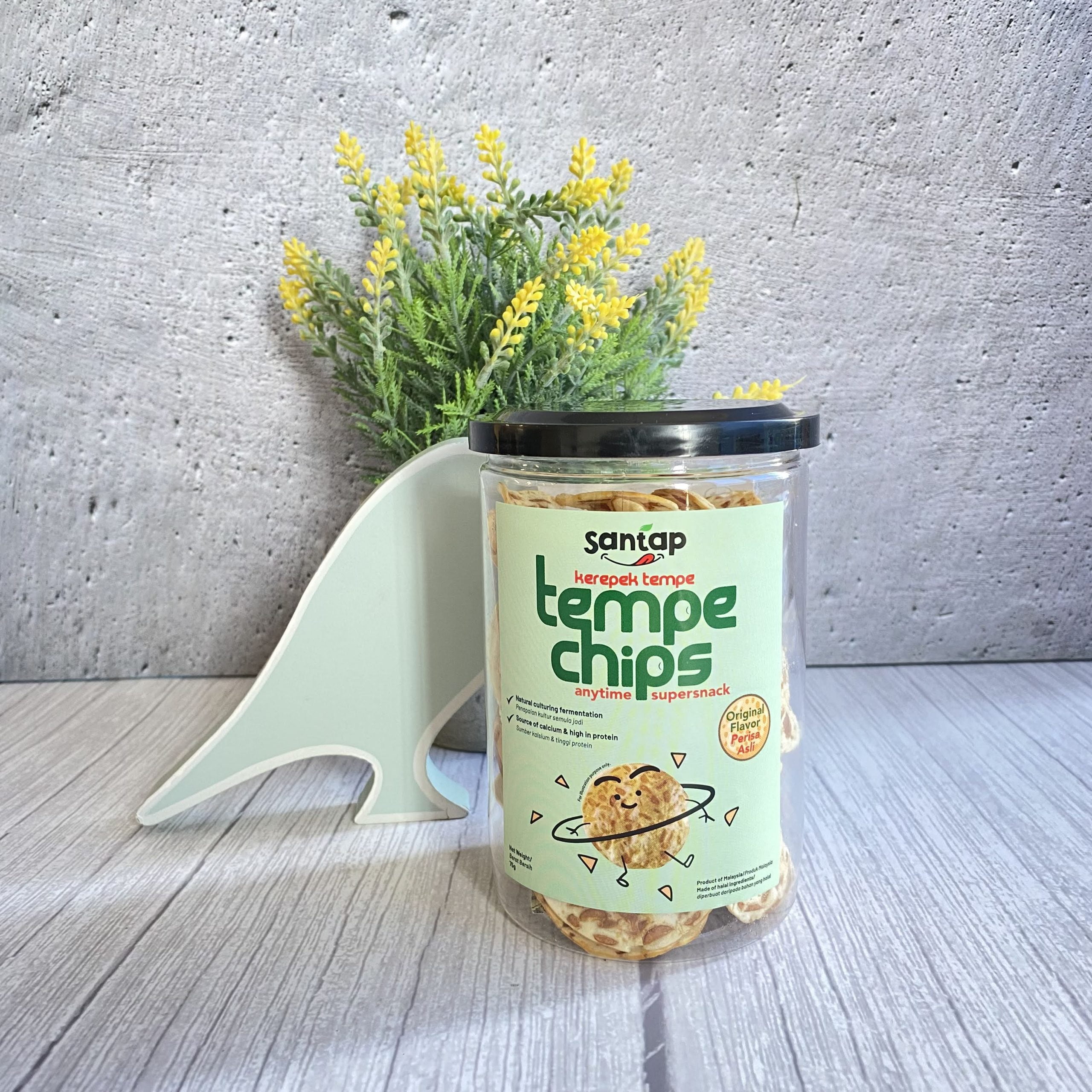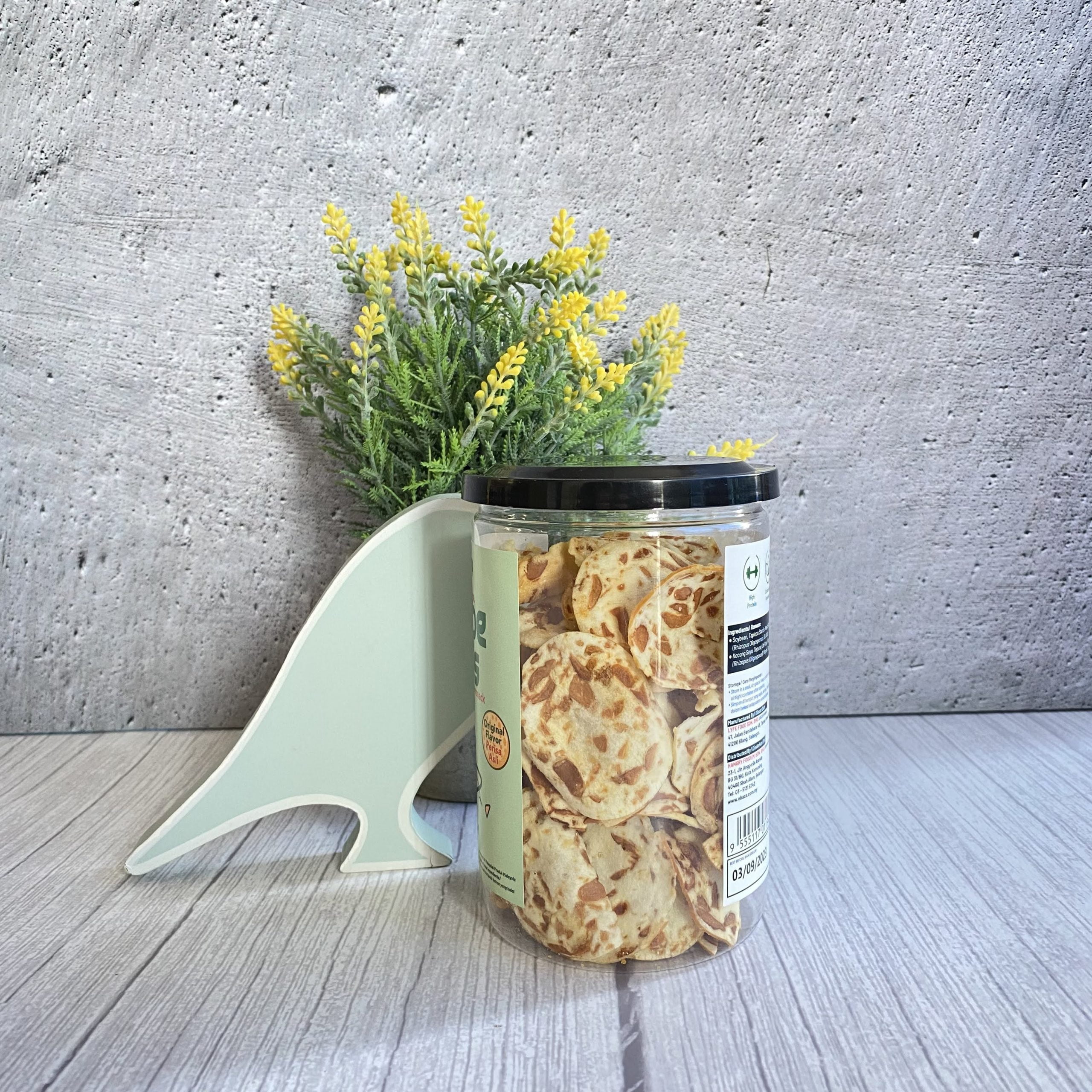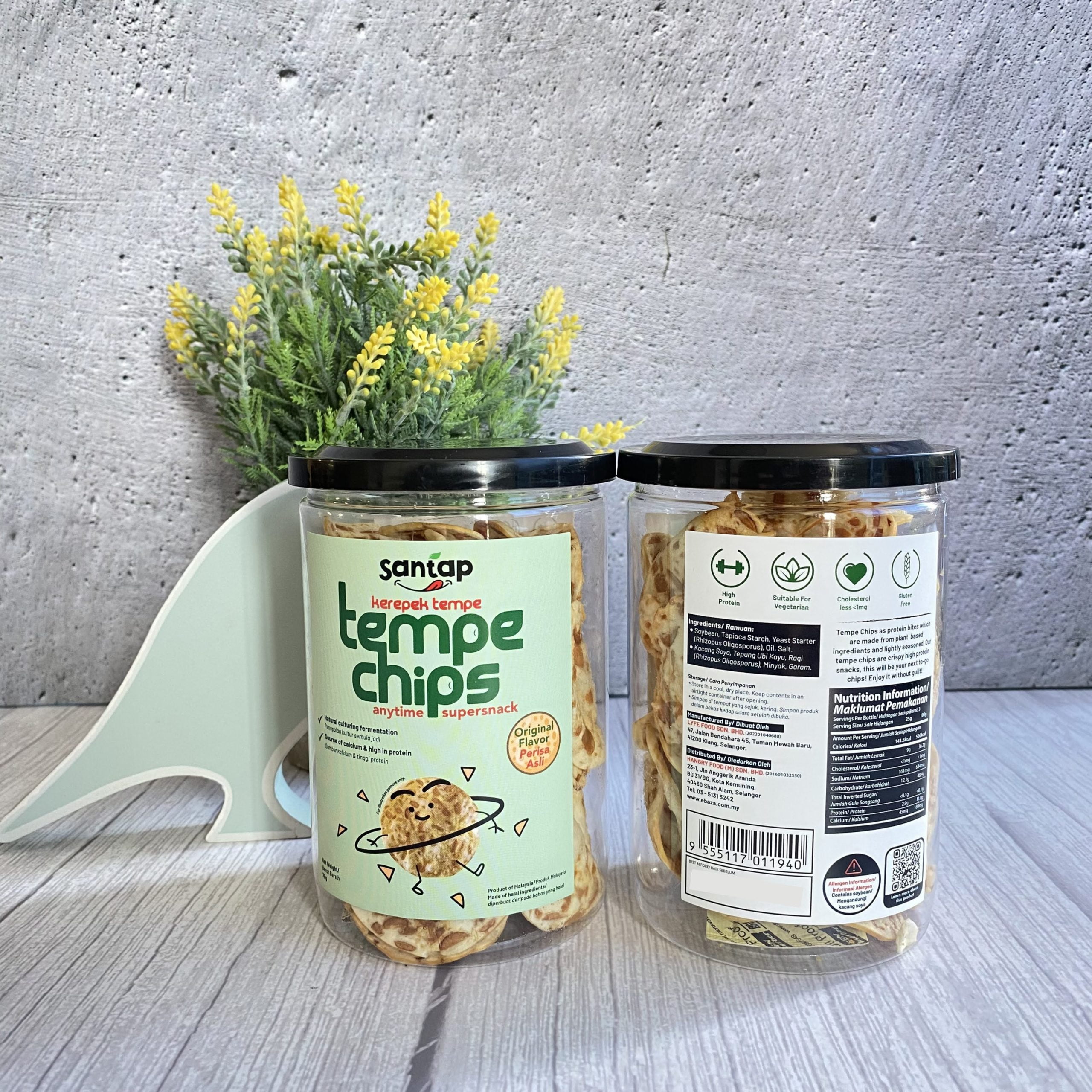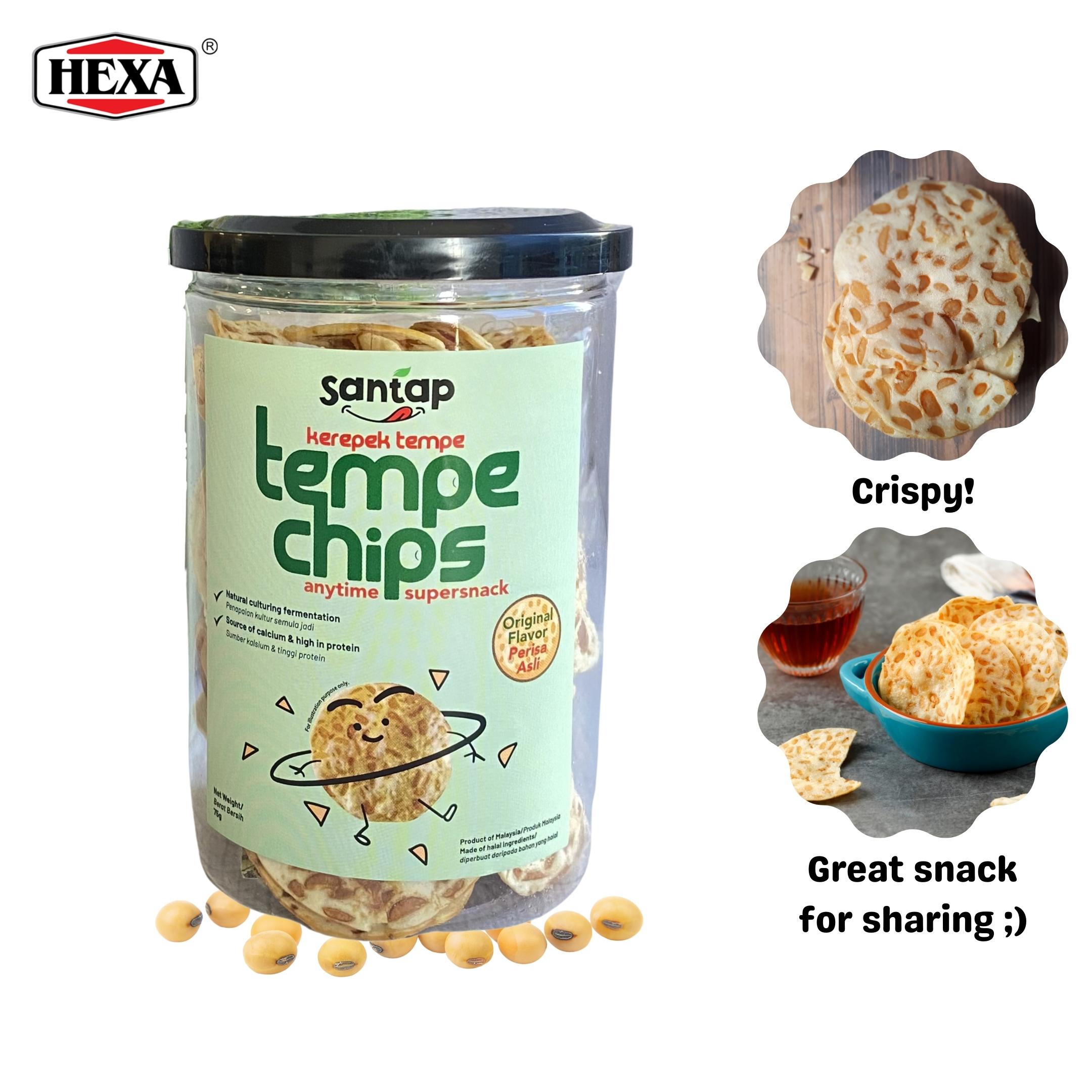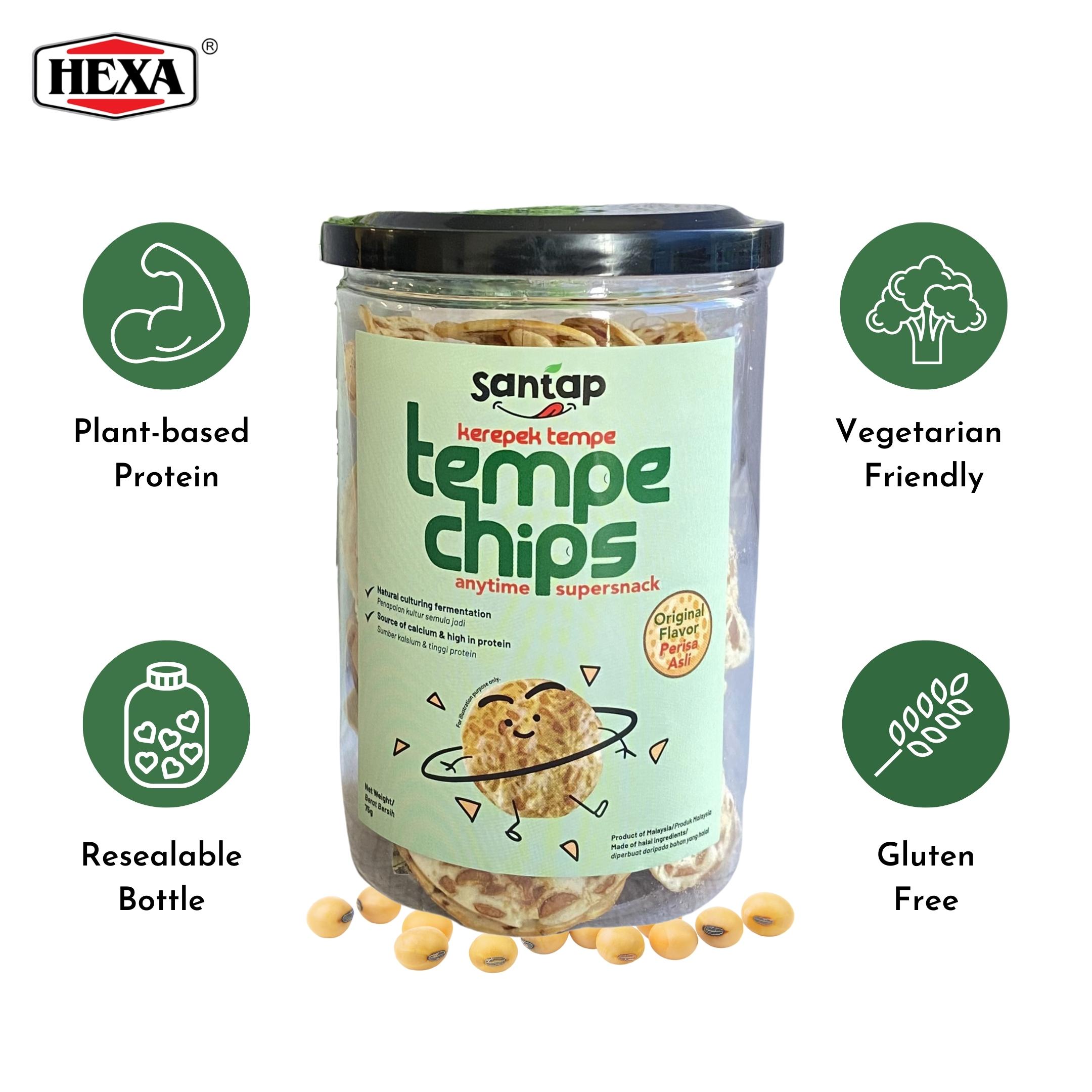 Purchase it at our online store(s):-