Originating from Africa, Peri-Peri seasoning is a versatile spice blend that brings unique flavours to any dish it is added to. It is made of a special balance of spices that have been carefully combined together to produce smoky and spicy flavours, such as chilli, garlic, paprika, coriander, oregano, basil and many more. This seasoning can be used in a variety of ways, as a marinade, dry rub, in sauces or seasoning after cooking.
It is adaptable and can bring a wonderful taste to meats, chicken, seafood, potatoes and more, and should be a staple in any kitchen due to its ease and versatility. HEXA is bringing a taste of Africa with this blend right to your kitchen and to your plates! Enjoy the impressed reactions from your friends and family by adding just a touch of Peri-Peri seasoning and relish the burst of flavours from this spice mix that is both Halal and HACCP Certified.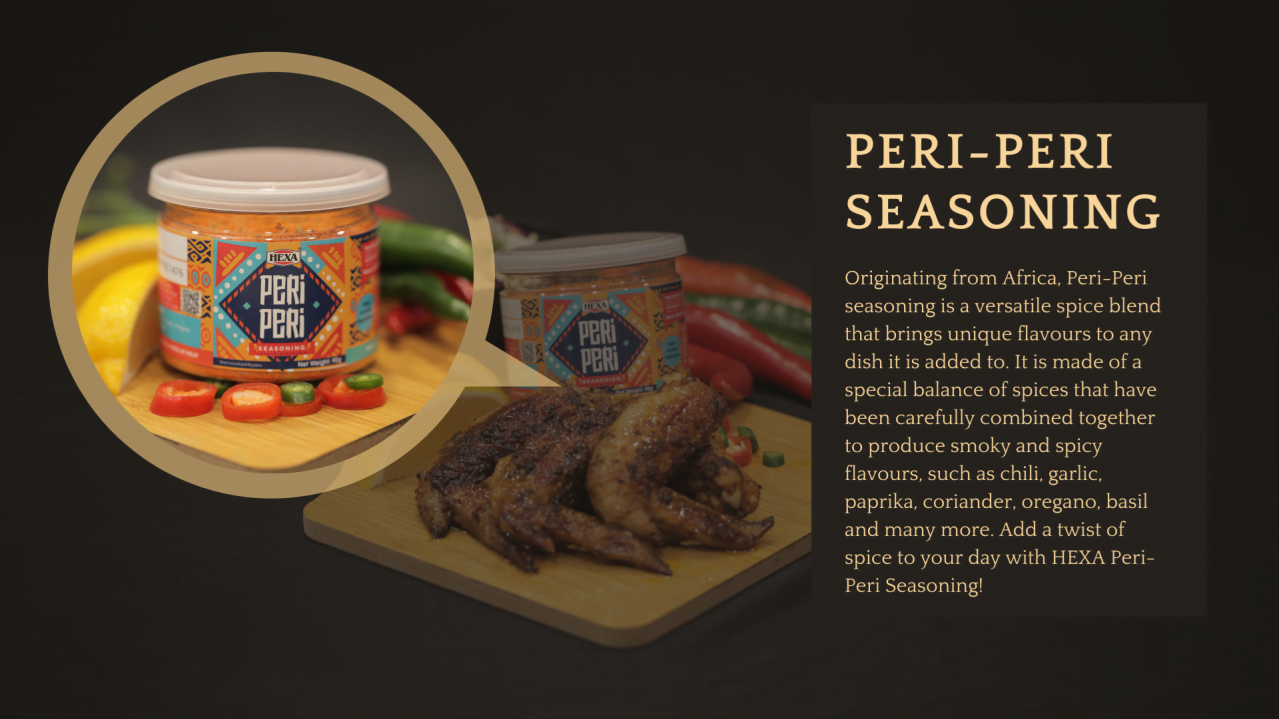 Official Websites & Stores:
If you'd like to contribute a video to our channel, feel free to drop us a mail at hexafood@hexafood.com 🙂 #hexafood #HexaPeriPeriSeasoning
HEXA Peri-Peri Chicken Recipe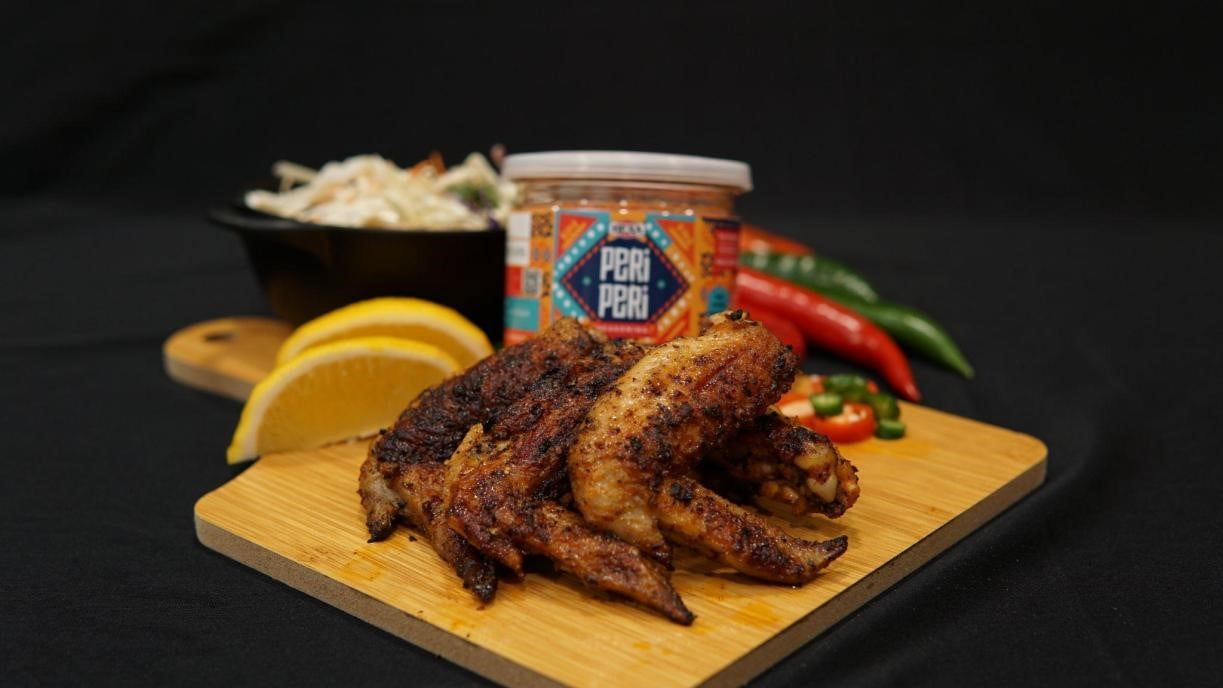 Ingredients:
Chicken Meat (suggested parts: chicken wings)
Cooking Oil
HEXA Peri-Peri Seasoning
Cooking Instruction:
Add 30g Peri-Peri seasoning and 60g of oil into a bowl.
Mix the seasoning and oil until a smooth texture is achieved.
Add the chicken wings into the seasoning and oil mix and marinate for at least 30 minutes.
Heat up a pan with a splash of oil.
Grill the chicken wings  on the pan for 15-20 minutes and cooked through.
Allow the chicken wings to rest for 5 minutes, and enjoy!
For more recipes like this, click "here"
HEXA Peri-Peri Seasoning Storage Instructions:
Store in a cool and dry place.
Keep contents in an airtight container or original bottle closed properly after opening.
Other ways to enjoy HEXA's Peri-Peri Seasoning: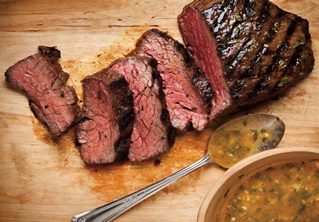 Grilled meat marinated with Peri-Peri Seasoning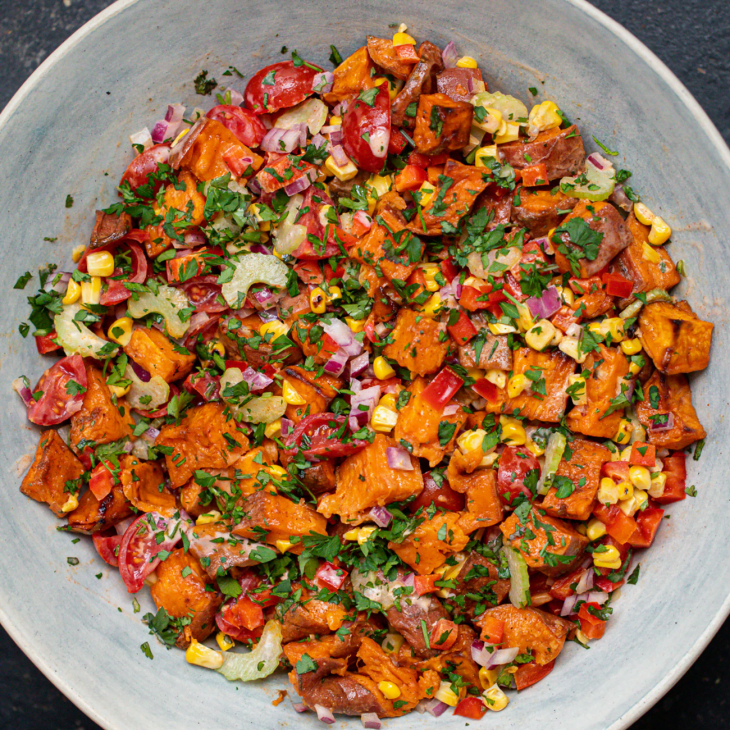 Peri-Peri Salad
Nutritional benefits:
Anti-inflammatory effect of garlic
Capsaicin might reduce risk of cancer
Source: http://cancerres.aacrjournals.org/content/66/6/3222