Curry Powder
Curry powder is one of the most commonly used ingredients that can add intense and interesting flavors for many different types of dishes. The powder is typically a mixture of chili powder, turmeric, ground cumin, ground coriander, pepper, and ground ginger, and sold in different strengths like mild, medium, or hot to suit your desired level of spiciness. Other curry blends will include fenugreek, tamarind, cinnamon, cardamom, and many other spices that can add a unique flavor and texture to the dish. Ready made curry powder can be handy if you want to cook your favorite curry dish quickly and easily.
Curry powder is believed to have been invented by the British who took home some mixtures of Indian spices back to Britain in hopes of recreating the food that they loved in India. However, curry actually varies from one country or region to another. Even cooks in India can use different types of spice mixtures to achieve a certain type of spice or flavor in their dishes. In Malaysia, curry dishes are characterized by their thickness, which is achieved by using a coconut milk base. Hence, Malaysian ready made curry powders are great for preparing or marinating chicken and lamb curries.
Ready made curry powder from Malaysia is typically made of chili, coriander, turmeric, and cumin. Some variants are blended with fish curry powder, which is ideal for seafood curry dishes. You should be able to find many different types of ready made curry powders from a reputable manufacturer that specializes in making them. Consider a manufacturer that is based in Malaysia, so you can be sure that you can easily recreate your favorite Malaysian curries and flavors using their ready-made curry powder. If you find Malaysian curry to be too strong, adjust the use of the ready-made curry powder for a subtler flavor by using only half of it, then gradually add the rest until you achieve the flavor or level of spiciness that you want.
Direct links to the products:
Fish curry powder

Meat curry powder 

English curry powder 

Kurma curry powder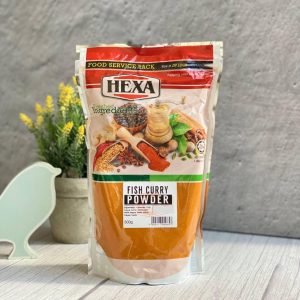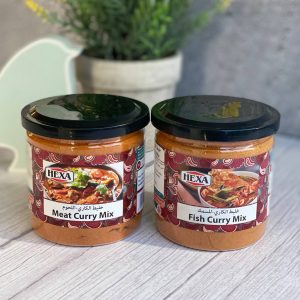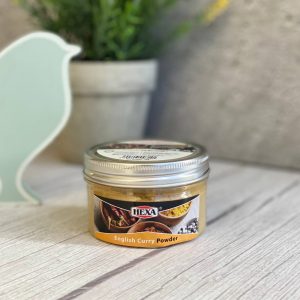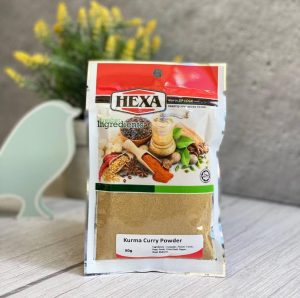 Suggested Usage: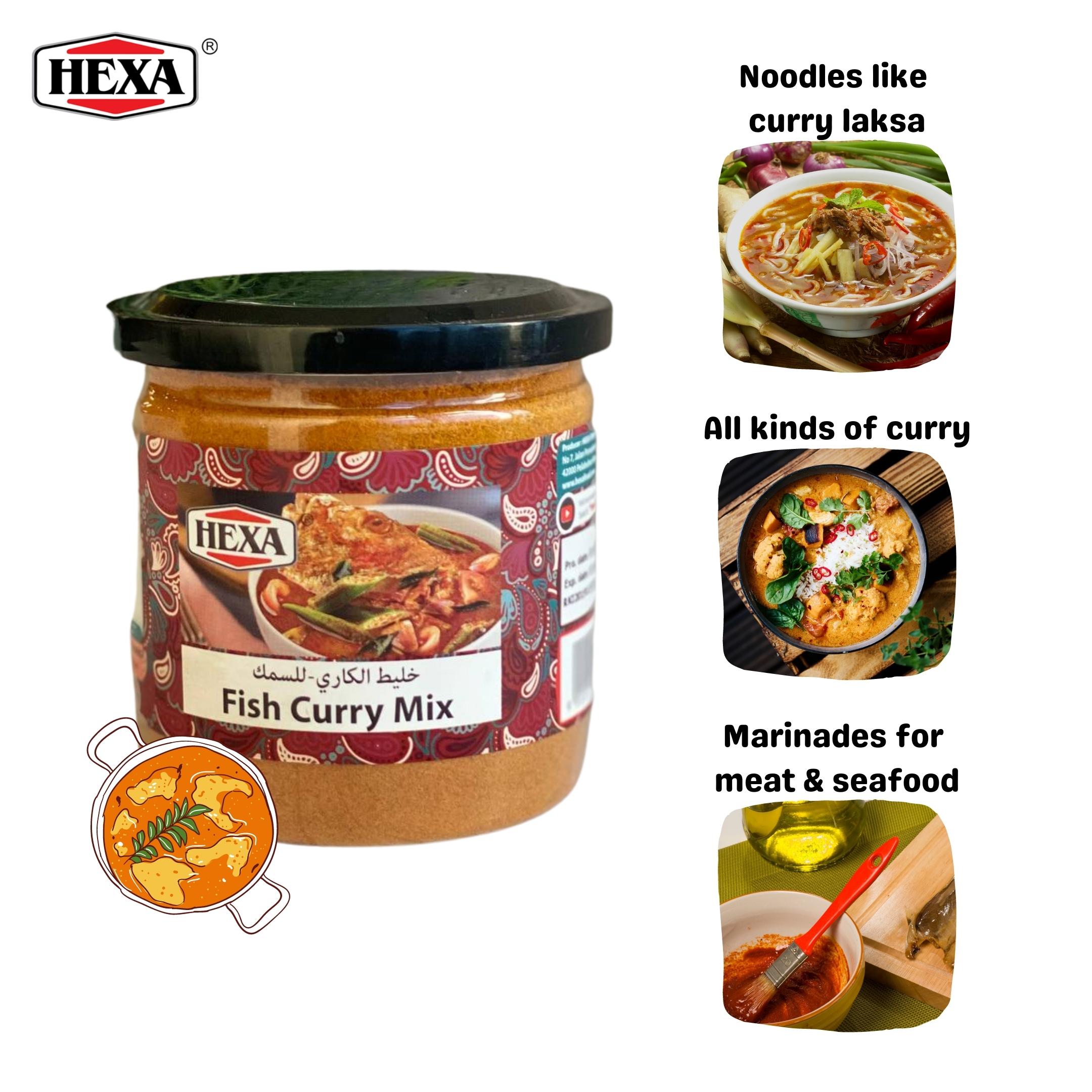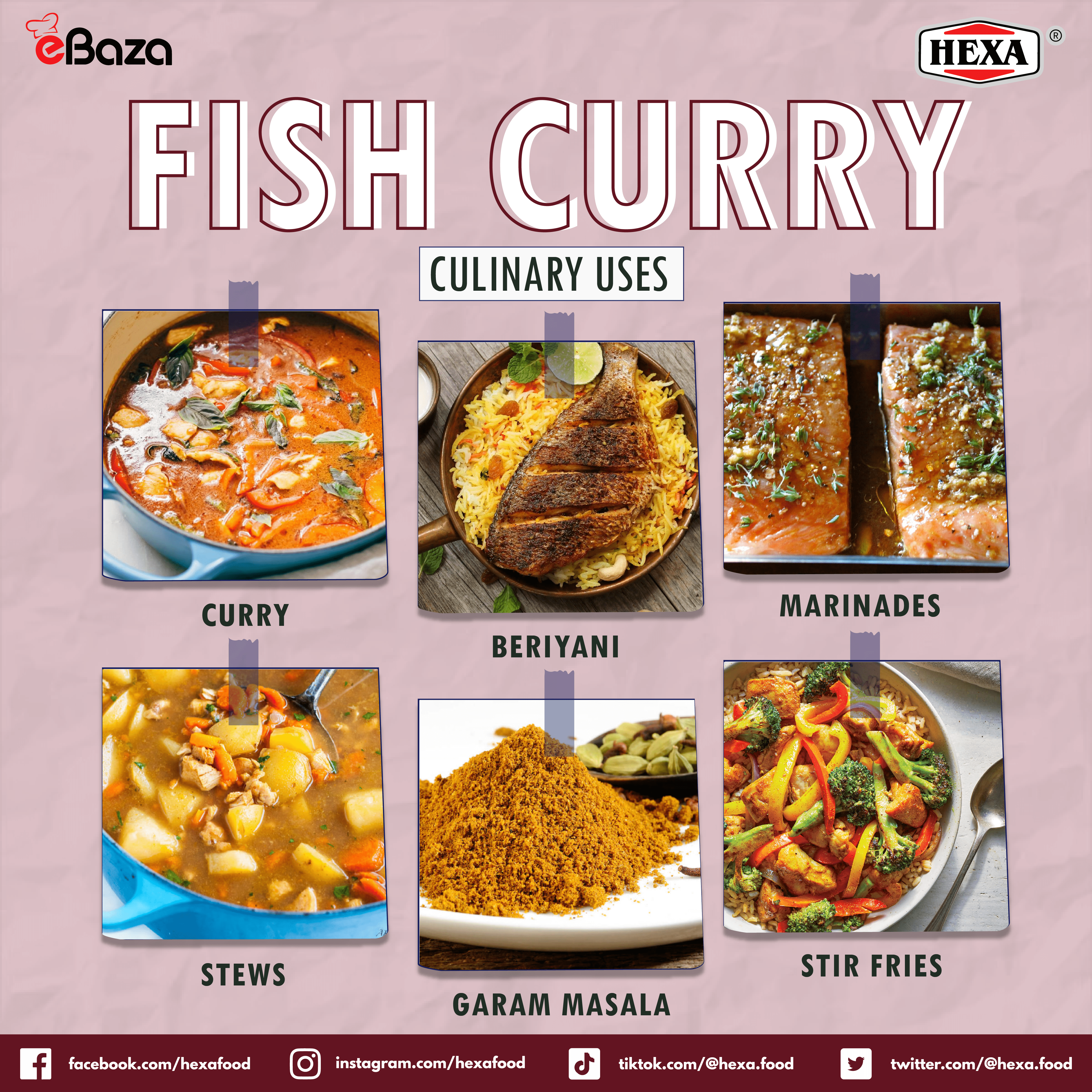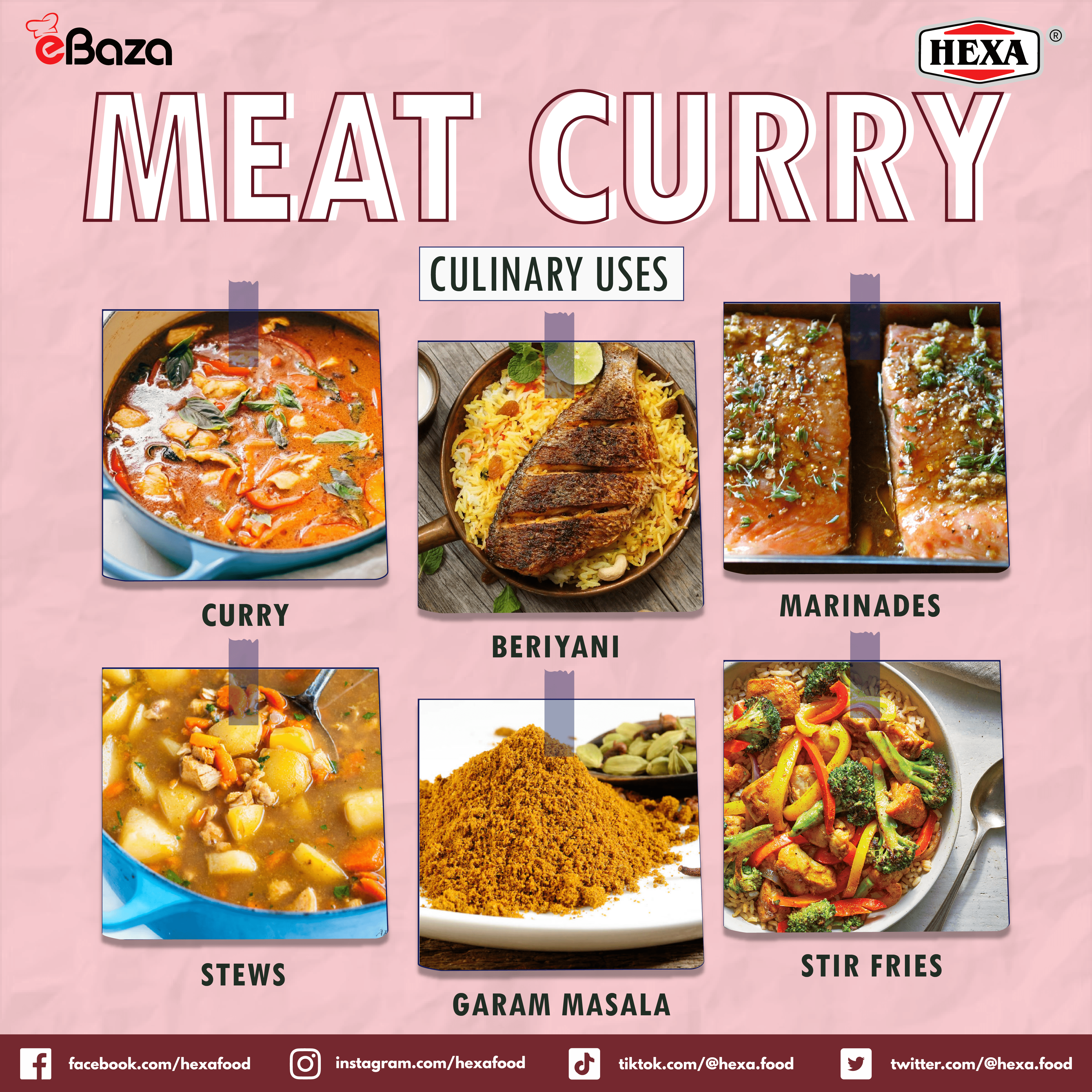 HEXA Food Sdn. Bhd. is a HACCP and HALAL certified food processing company located in Shah Alam, Malaysia. Established in 1997, we produce more than 100 dry products such as spices, seasonings, herbs, marinades, flour and curry powder. HEXA is a household brand that defines Quality, Affordability and Taste.
Our sales channels include Retail (hypermarket, supermarket, mini market, etc.), Food Manufacturer, Food Service and Online. If you have any questions regarding our products, please email us at hexafood@hexafood.com
—————————————————————————————————————————————————————————————–
Serbuk Kari
Serbuk kari adalah salah satu bahan yang paling biasa digunakan yang dapat menambahkan rasa yang menarik dan menarik untuk pelbagai jenis hidangan. Serbuk tersebut biasanya merupakan campuran serbuk cili, kunyit, jintan tanah, ketumbar, lada, dan halia tanah, dan dijual dalam kekuatan yang berbeza seperti ringan, sederhana, atau panas agar sesuai dengan tahap kepedasan yang anda inginkan. Campuran kari lain akan merangkumi fenugreek, asam jawa, kayu manis, kapulaga, dan banyak rempah lain yang dapat menambahkan rasa dan tekstur unik pada hidangan. Serbuk kari readymade boleh berguna jika anda ingin memasak hidangan kari kegemaran anda dengan cepat dan mudah.
Serbuk kari dipercayai diciptakan oleh Inggeris yang membawa pulang beberapa campuran rempah India ke Britain dengan harapan dapat mencipta semula makanan yang mereka gemari di India. Namun, kari sebenarnya berbeza dari satu negara atau wilayah ke negara lain. Malah tukang masak di India boleh menggunakan pelbagai jenis campuran rempah untuk mencapai jenis rempah atau rasa tertentu dalam hidangan mereka. Di Malaysia, hidangan kari dicirikan oleh ketebalannya, yang dicapai dengan menggunakan asas santan. Oleh itu, serbuk kari siap pakai Malaysia sangat bagus untuk menyediakan atau mengasinkan kari ayam dan kambing.
Serbuk kari readymade dari Malaysia biasanya diperbuat daripada cili, ketumbar, kunyit, dan jintan. Beberapa varian diadun dengan serbuk kari ikan, yang sangat sesuai untuk hidangan kari makanan laut. Anda harus dapat mencari pelbagai jenis serbuk kari siap pakai dari pengeluar terkenal yang pakar dalam pembuatannya. Pertimbangkan pengeluar yang berpusat di Malaysia, jadi anda pasti boleh membuat kari dan perisa kegemaran anda dengan mudah menggunakan serbuk kari siap pakai mereka. Sekiranya anda merasa kari Malaysia terlalu kuat, sesuaikan penggunaan serbuk kari readymade untuk rasa yang lebih halus dengan hanya menggunakan separuh daripadanya, kemudian tambahkan selebihnya secara beransur-ansur sehingga anda mencapai rasa atau tahap kepedasan yang anda mahukan.
Untuk mendapatkan produk ini di e-kedai kami, klik sini
Klik pautan berikut terus ke produk:
Serbuk kari ikan

Serbuk kari daging

Serbuk kari Inggeris

Serbuk kari kurma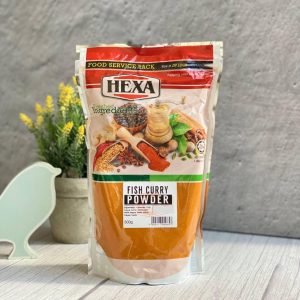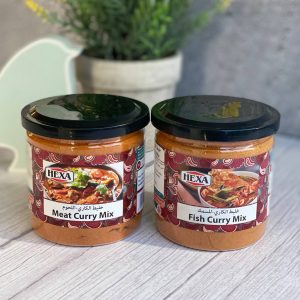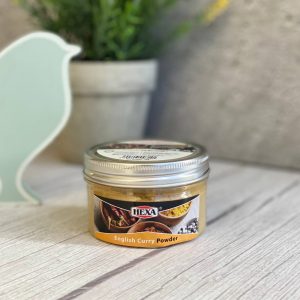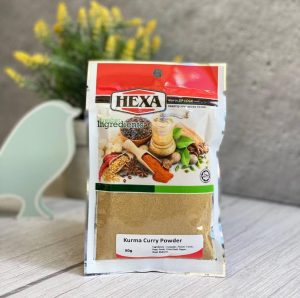 HEXA Food Sdn. Bhd. adalah syarikat pemprosesan makanan bersertifikat HACCP dan HALAL yang terletak di Shah Alam, Malaysia. Ditubuhkan pada tahun 1997, kami menghasilkan lebih daripada 100 produk kering seperti rempah, perasa, ramuan, perap, tepung dan serbuk kari. HEXA adalah jenama isi rumah yang mentakrifkan Kualiti, Kemampuan dan Rasa.
Saluran penjualan kami merangkumi Runcit (pasar raya besar, pasar raya, pasar mini, dll.), Pengilang Makanan, Perkhidmatan Makanan dan Dalam Talian. Sekiranya anda mempunyai pertanyaan mengenai produk kami, sila e-mel kepada kami di hexafood@hexafood.com
—————————————————————————————————————————————————————————————–
咖喱粉


咖喱粉是最常用的成分之一,可以为各种菜肴增添有趣而诱人的风味。该粉末通常是辣椒粉,姜黄,孜然粉,香菜,胡椒粉和生姜粉的混合物,并以不同的强度出售,例如淡,中或热,以适应您所需的辣味水平。其他咖喱混合物将包括胡芦巴,罗望子,肉桂,豆蔻和其他许多香料,这些香料可以为菜肴增添独特的风味和质地。如果您想快速轻松地烹饪自己喜欢的咖喱菜,那么现成的咖喱粉会很有用。


据信咖喱粉是英国人发明的,他们将一些印度香料混合物带回英国,希望在印度重制他们最喜欢的食物。但是,咖喱实际上在一个国家或地区与另一个国家或地区不同。即使是印度的厨师,也可以使用不同类型的香料混合物来实现菜肴中某些类型的香料或风味。在马来西亚,咖喱菜的特征在于其厚度,这是通过使用椰奶基料实现的。因此,马来西亚现成的咖喱粉非常适合制备或腌制鸡肉和山羊咖喱。

 
来自马来西亚的现成咖喱粉通常由辣椒,香菜,姜黄和小茴香制成。一些变种与鱼咖喱粉混合在一起,非常适合海鲜咖喱菜肴。您应该能够从专门制造咖喱粉​​的知名制造商那里找到各种各样的现成咖喱粉。考虑一家马来西亚的制造商,因此您可以肯定地使用他们现成的咖喱粉轻松制作自己喜欢的咖喱和风味。如果您发现马来西亚咖喱太浓了,请调整咖喱粉的使用方法,只使用其中一半,以使口味更滑爽,然后逐渐添加剩余的咖喱粉,直到达到所需的风味或辣味为止。
 

电子商店, 单击此处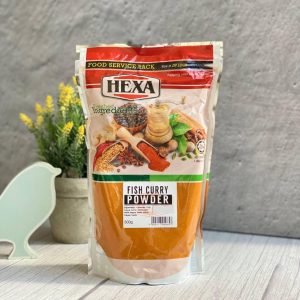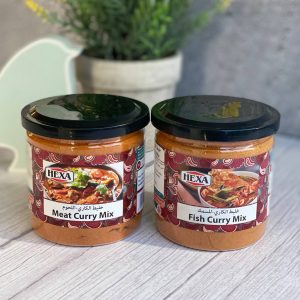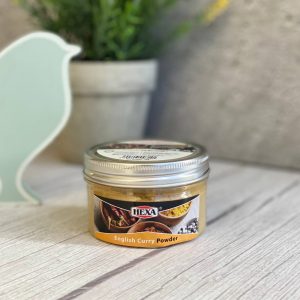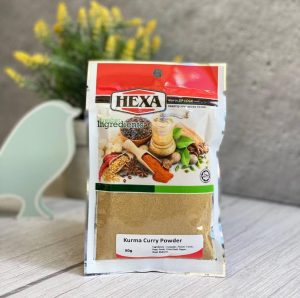 HEXA Food Sdn。 Bhd。是一家通过HACCP和HALAL认证的食品加工公司,位于马来西亚的莎阿南。成立于1997年,我们生产100多种干产品,例如香料,调味料,配料,腌料,面粉和咖喱粉。 HEXA是定义质量,功能和口味的家用品牌。


我们的销售渠道包括零售(超市,超市,小型市场等),食品制造商,食品服务和在线。如果您对我们的产品有任何疑问,请发送电子邮件至hexafood@hexafood.com