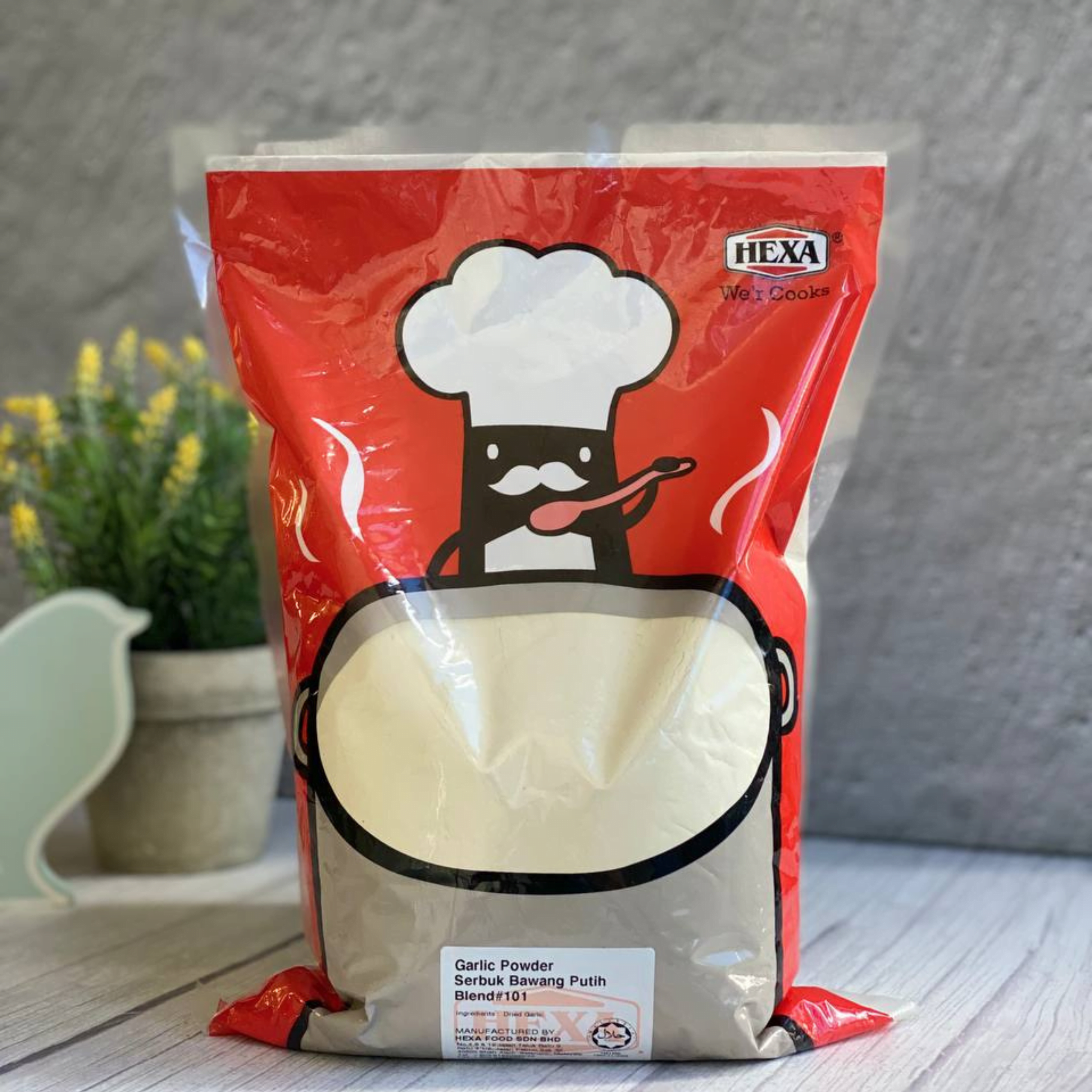 Garlic is known as 'Bawang Putih' in Malay and '蒜头' in Chinese, and is closely related to the chives, onions, leeks and shallots. It is found in practically every type of cuisine but garlic's popularity seems to be greatest in Central and South American, Chinese, Indian, Mediterranean, Mexican and Southeast Asian cuisine. As any good home chef knows, nothing compares to fresh garlic, but that doesn't mean that dehydrated garlic shouldn't play a vital role in your kitchen.
Garlic powder is prepared in the same way as granulated garlic. While both products are made from garlic that's been chopped, dehydrated, and ground; garlic powder is ground until it has a fine texture like flour while granulated garlic has a coarser texture similar to cornmeal.
Our garlic powder is a high-quality culinary ingredient designed to enhance the flavors of various dishes. Made from pure garlic cloves, it preserves the natural aroma and taste of fresh garlic. Its powder form ensures convenient usage, eliminating the need for peeling and mincing. This versatile ingredient can be used in soups, sauces, marinades, stews, and seasoning blends, catering to a range of cuisines worldwide. With a long shelf life, it remains fresh for extended periods, allowing generous use without concerns about spoilage. Ideal for busy cooks, it offers a time-saving solution while enriching recipes with authentic garlic flavor and aroma.
What's so special about HEXA Garlic Powder?
100% natural ingredients
One of the world's most popular spices
Prevent and reduce the severity of common illnesses like the flu and common cold
Improve blood pressure for those with known high blood pressure (hypertension)
Improves cholesterol levels which may lower the risk of heart disease
Halal Certified
HACCP certified
Suggested Use
Pizzas
Bread or toast
Salad dressings
Tomato-based sauces
Gravies
Spaghetti
Curry
Ingredients
Garlic powder
Storage
Keep in a clean, dry and cool place. Better to keep in the fridge once open.
Product Direct Links