Miso is a fermented paste made from soybean packed with umami flavors. It is most commonly used to make miso soup; but due to its flavor enhancing properties, it is also frequently used to enhance the taste of other food by giving it a nice savory flavor without overpowering the original taste of the prepared dish. Besides that, miso is packed with probiotics which is known to improve gut health and immunity.
When you think of Japanese food, its highly likely that you would think of miso soup. As normal miso paste requires refrigeration, we have made it more convenient by using miso granules instead. Our HALAL Miso granules is sourced from one of the best miso producer in the world – Marukome. It is sprayed dried and encapsulated to deliver the best taste. Just sprinkle and enjoy!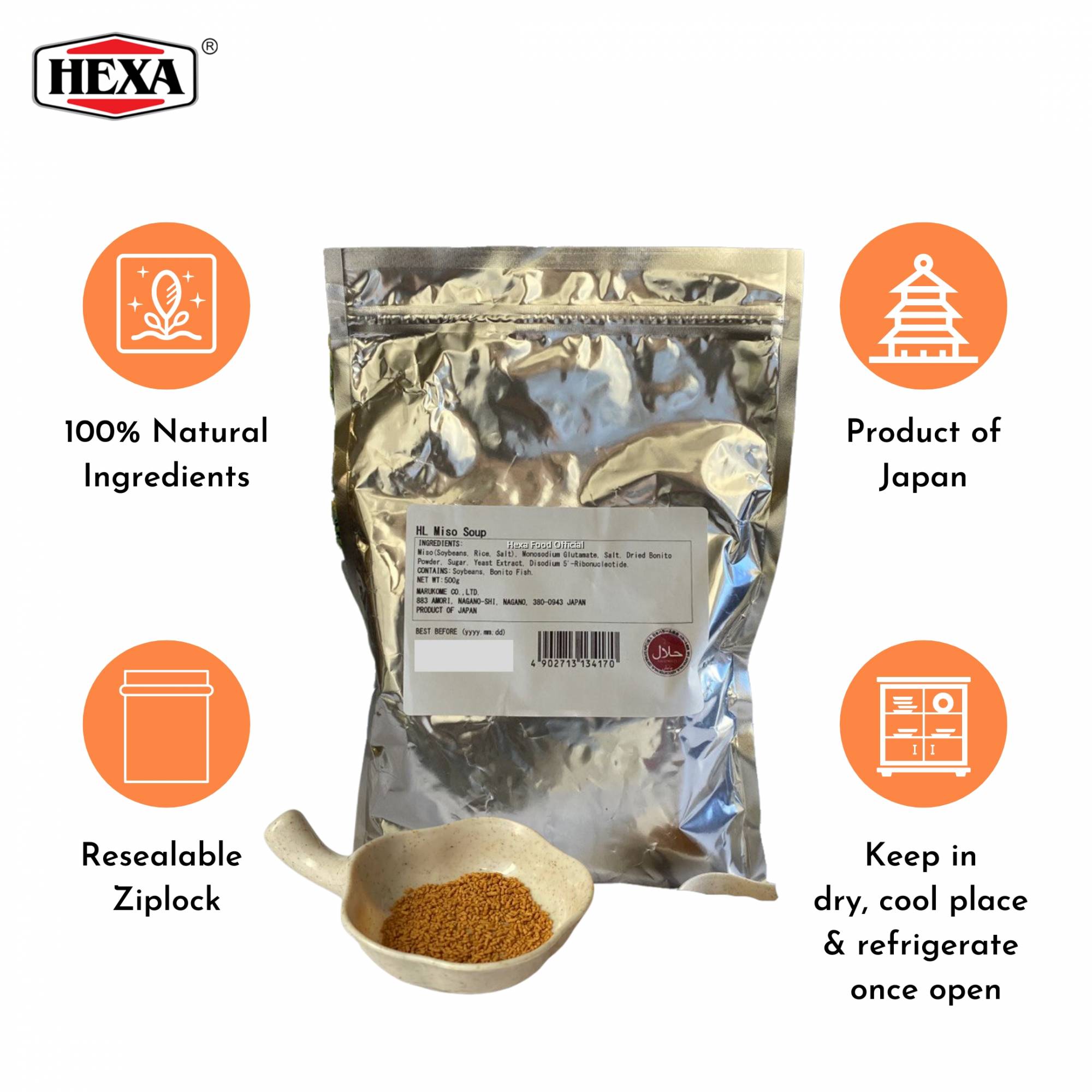 Description
100% natural ingredients.
Basic and popular choices of seasoning in Japanese Cuisine.
Sprinkled over udon noodles, vegetables, steamed rice, eggs, sushi and etc.
Add to grilled meats, chicken (e.g. yakitori) fish and marinades, used in rubs, miso soups, tempuras and salad dressings
HACCP Certified.
Halal Certified.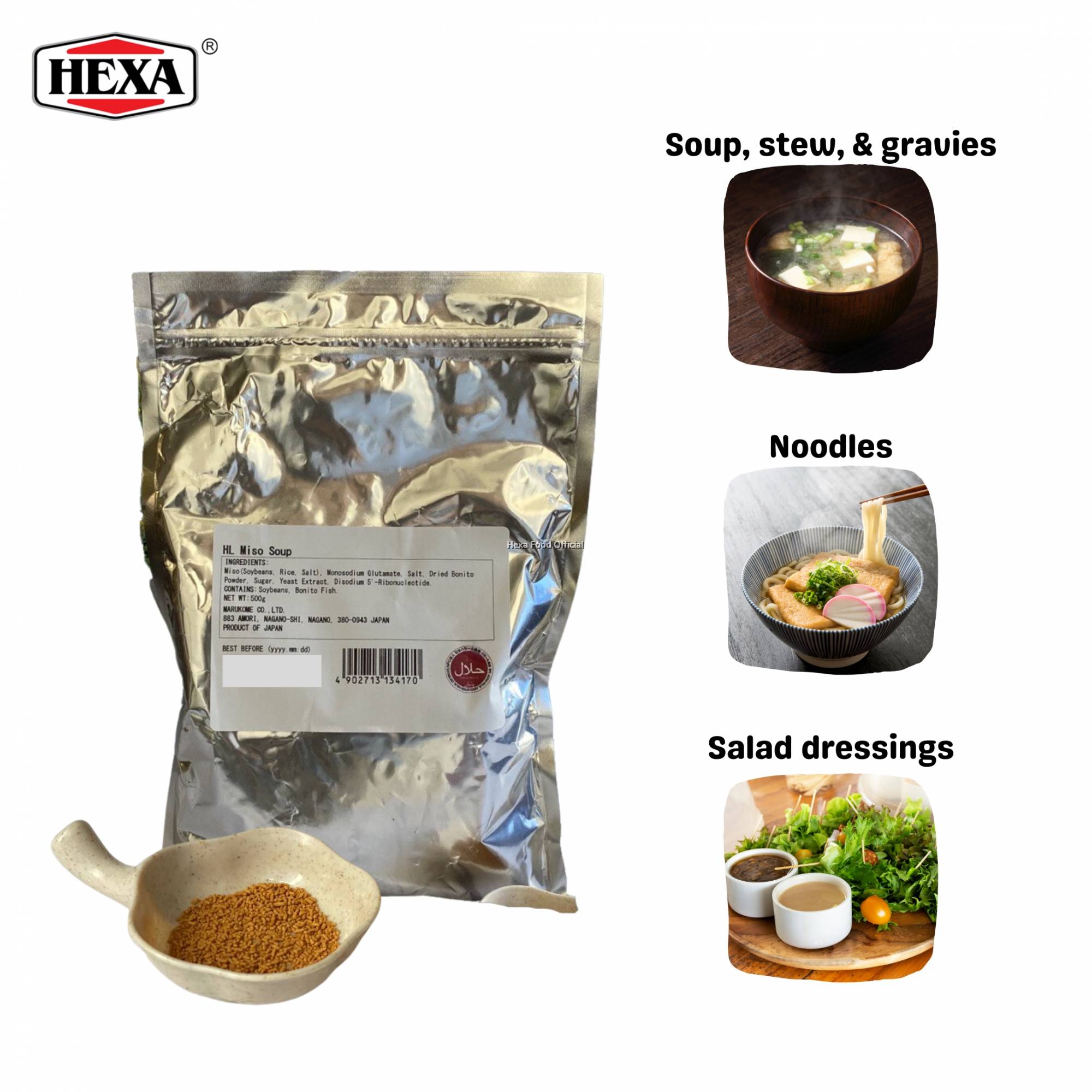 Suggested Use
Vegetables
Salad dressings
Dashi Soup
Soups/ Stews
Udon Noodles
Ingredients
Miso granules
Purchase it at our online store(s):-