The unique aroma and flavor of HEXA Szechuan Peppercorn ('Lada Sichuan' in Malay and '四川花椒' in Chinese) make it a must-have spice in your kitchen and your dishes. It is not too hot, instead, it has slight lemony overtones and creates a tingly, pleasant numbness in your mouth. A spice indigenous to China, Szechuan peppercorns aren't actually pepper but are ground husks of dried red-brown berries of the prickly ash tree.
Add it as a seasoning to noodles, chicken, tofu, sauces, and soups especially used in Mala Hot Pot—a dish popular in China, and among the Chinese in Malaysia—and it will leave your mouth 'singing' with a hint of acid sweetness. Interestingly, "Ma" means numb, and "la" means spices.
Sichuan Mala Sauce is an acquired taste that fits the 'sensitive' palates of people who cannot consume foods that are too spicy. Besides having this 'numbing' spicy goodness, it is an exciting taste sensation that one can easily adapt to. Do be wary though of bad quality items, as the Malaysian market is flooded with products mixed with other materials.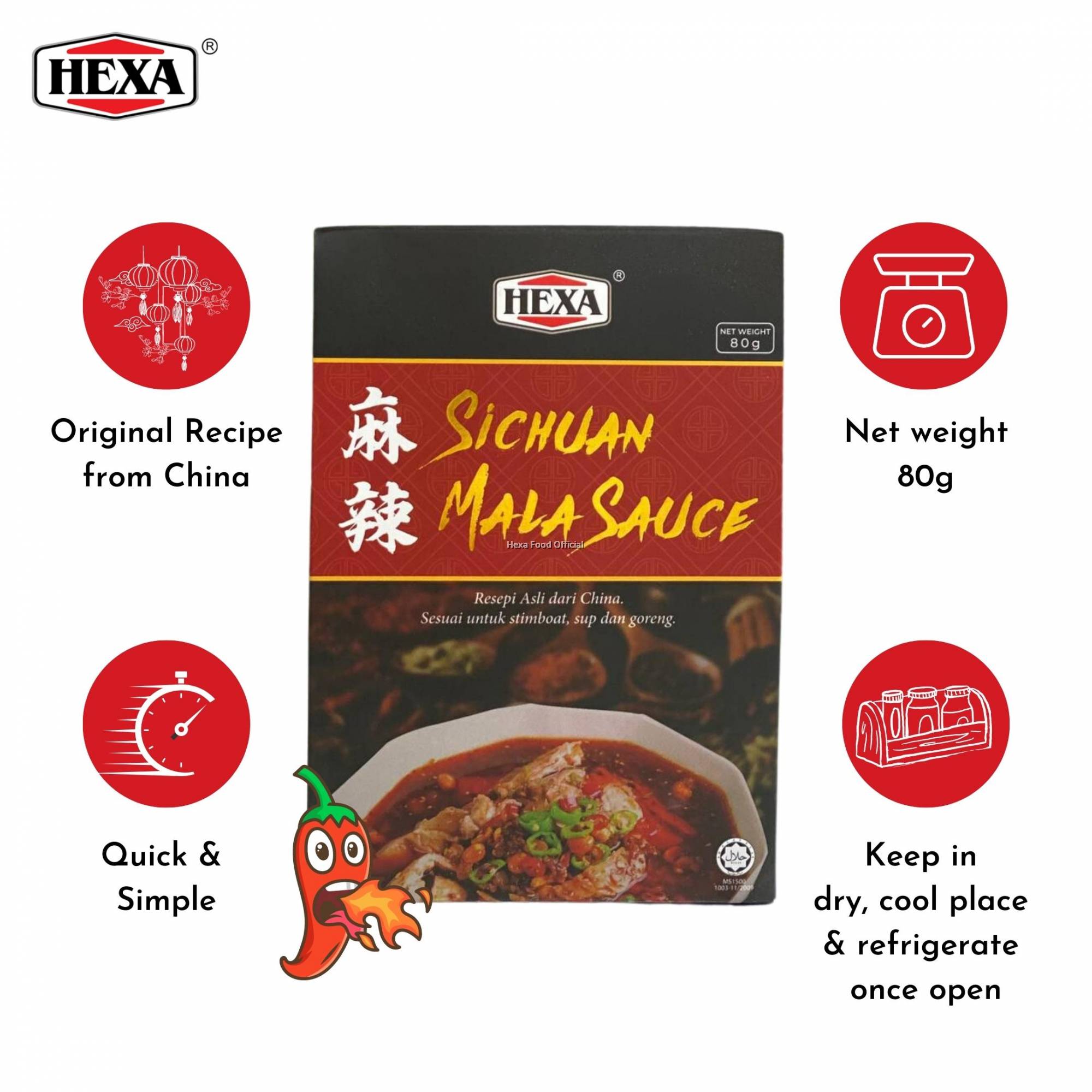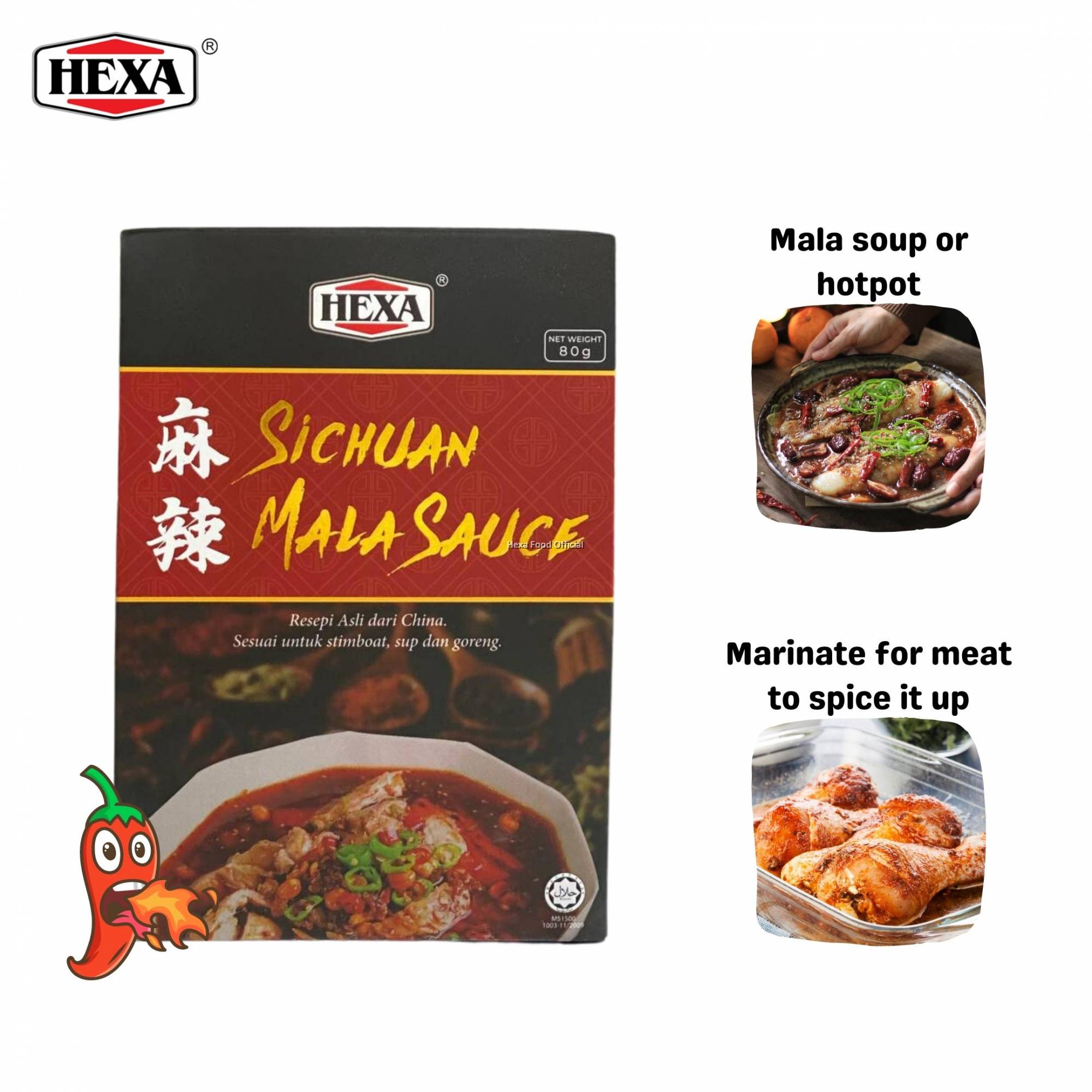 Description
Great for marinating chicken before frying.
Best Spice mixed for beef soup (Sup Tulang).
Best for Spicy Mala Steamboat.
Halal Certified.
HACCP certified.
With HEXA Sichuan Mala Sauce you can cook so many ranges of food from steamboat or sup tulang to fried chicken.
Suggested Use
1. Pour 800ml of water into a pot. Brint it to boil.
2. Add in HEXA Sichuan Mala Sauce and steamboat ingredients of your preferences.
3. Cook for 10-15 minutes until all the ingredients are full cooked.
4. Spicy Mala Steamboat is now ready to serve!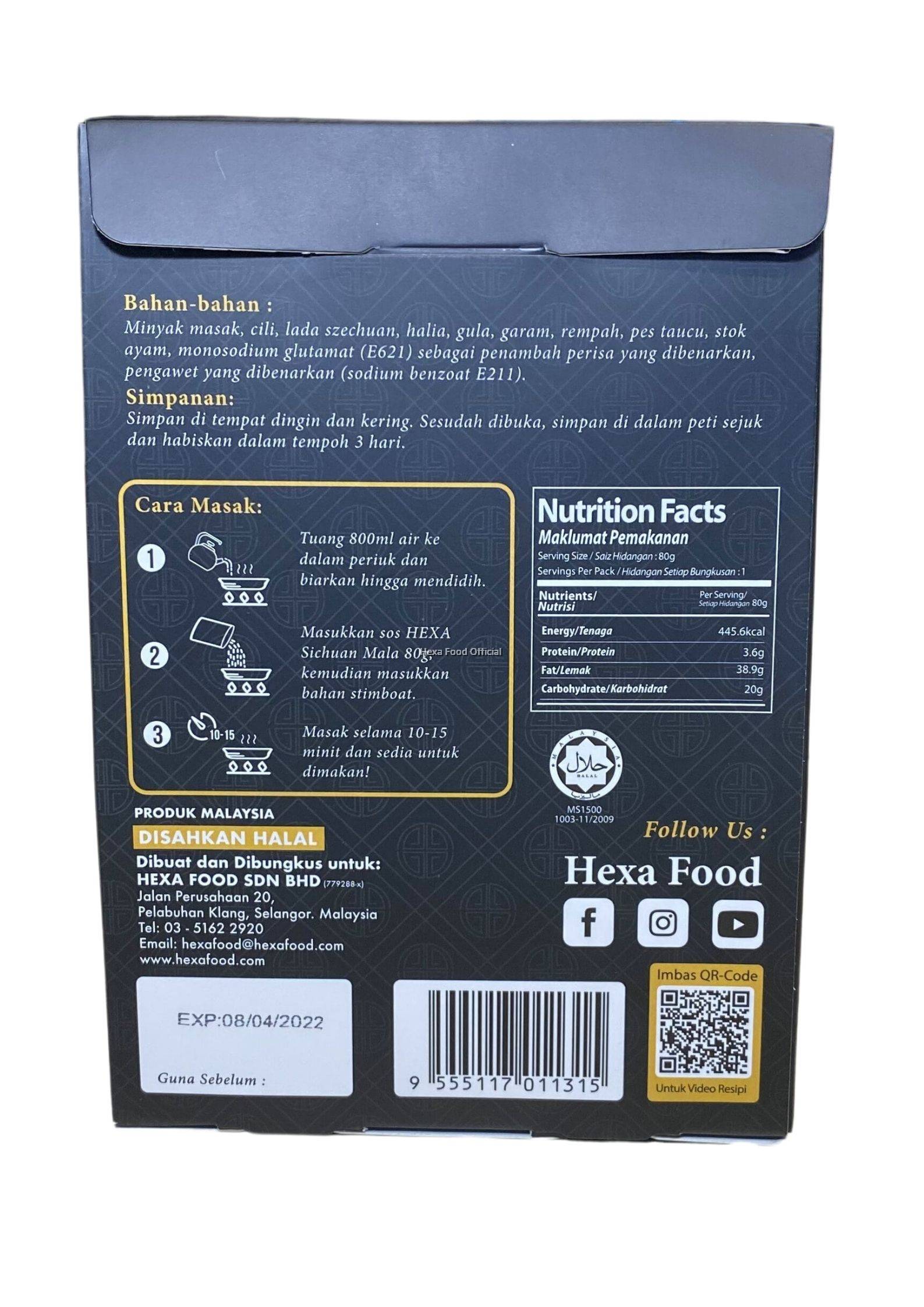 Ingredients
Cooking Oil, Chili, Szechuan Peppercorn, Ginger, Sugar, Salt, Spices, Soy Bean Paste, Chicken Stock, Monosodium Glutamate (E621) as a permitted food additive and preservatives that is permitted.
Storage
Keep in a clean, dry and cool place. Better to keep in the fridge.
Purchase it at our online store(s):-
---
Buy this, cook, snap and stand a chance to win! More info here
Insta Reels of the contest details: Insta Reel 1 Insta Reel 2
---