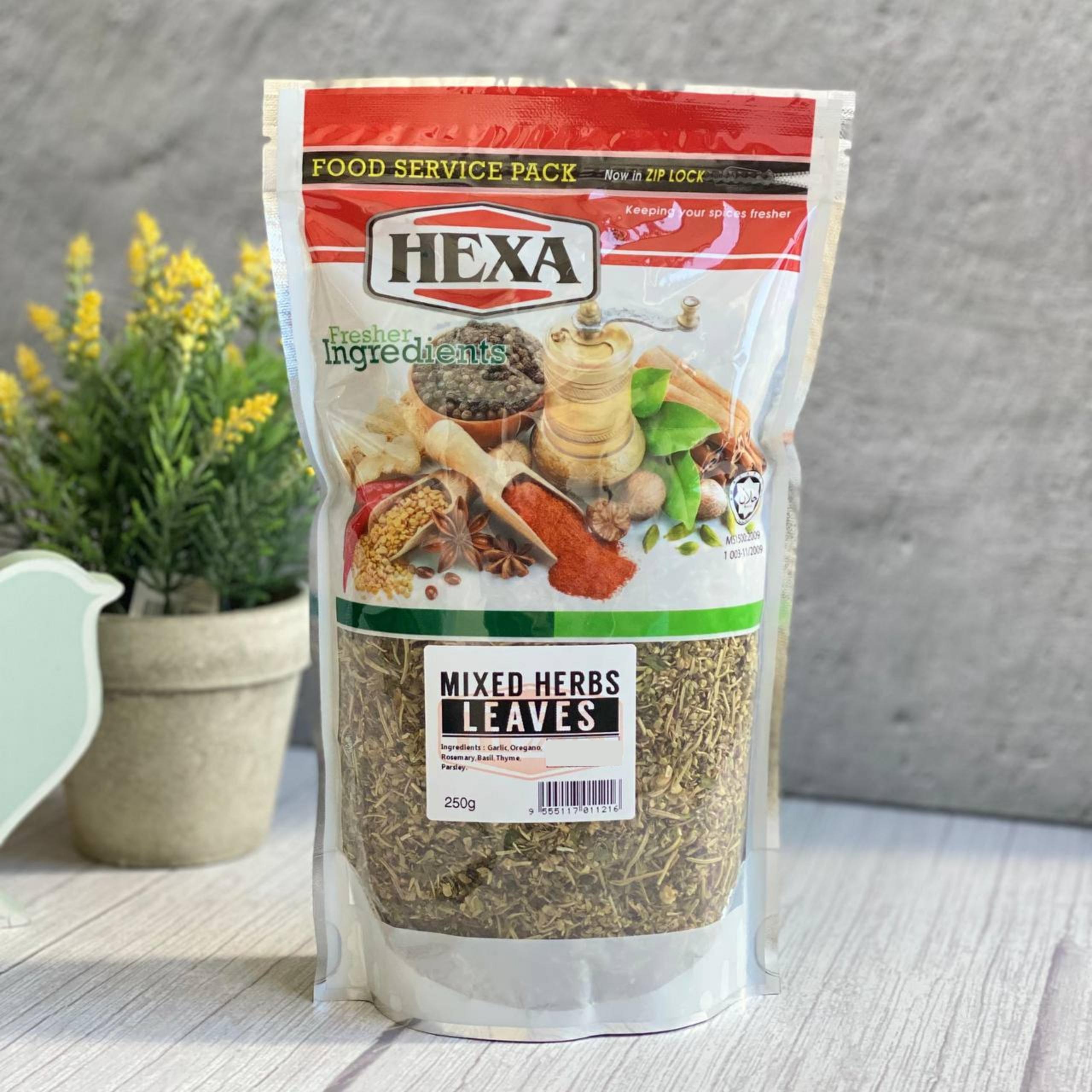 Elevate your dishes with HEXA Mixed Herbs #100 (20g). This versatile blend of dried herbs and spices, including Oregano, Rosemary, Basil, Parsley, Marjoram, and more, is a perfect addition to your spice cupboard. It's ideal for enhancing pasta sauces, marinades, or your favorite chicken, beef, or pork dishes. Whether you're grilling vegetables, making pizza, or preparing soups and sauces, the possibilities are endless. HEXA Mixed Herbs #100 are made from 100% natural ingredients and offer benefits like improved digestion and enhanced immunity. They are HALAL and HACCP certified, ensuring an exotic taste that's easy to incorporate into your cooking. Transform your meals into memorable culinary experiences with HEXA Mixed Herbs #100.
Why HEXA Mixed Herbs?
100% natural ingredients.
Halal Certified.
HACCP certified.
Suggested Use
Pasta Sauce
Marinade
Grilled Vegetable
Pizza
Soups & Sauces
Storage
Keep in a clean, dry and cool place. Better to keep in the fridge once open.
Get it now via:-