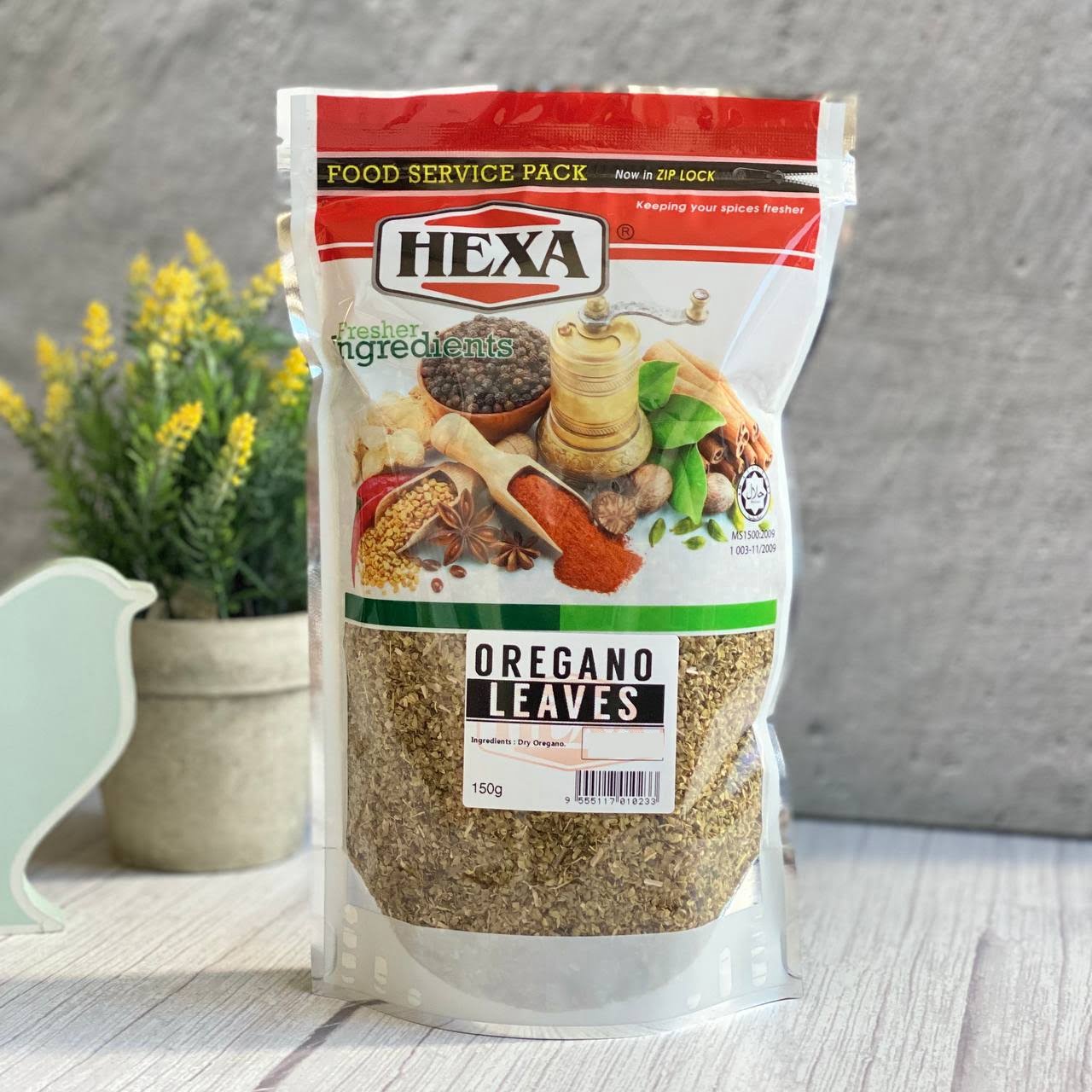 Oregano is known as 'Daun Oregano' or '牛至叶' in Chinese is one of the most widely-used herbs worldwide. It is also described as 'Joy of the mountain' as it is native to the hills of the Mediterranean countries and Western Asia and is even one of the components of chili powder. It is used for the pungent aroma and strong flavour of its leaves, which can be more flavourful when dried than fresh. It has an aromatic, warm and slightly bitter taste, which can vary in intensity. Good quality oregano may be strong enough almost to numb the tongue, but the cultivars adapted to colder climates often have a lesser flavor.
Oregano is a well-loved cooking herb. It is used in Italian cooking and known by most children as "the pizza herb." It also makes an appearance in many Mexican and Spanish dishes and can be used to add flavor to almost any food. Whether sprinkled over a slice of pizza, worked into a flavorsome marinade, or stirred into a brothy soup, there's no denying that oregano instantly improves any savory creation.
Why HEXA Oregano Leaves?
100% natural ingredients.
One of the world's most popular spices.
Used in pizza or pasta.
Contains natural antibacterial, anti-inflammatory, antioxidants properties
Aids in digestion
Beneficial in detoxifying body and cancer-fighting effects
Halal Certified
HACCP certified
Suggested Use
Pizza
Pasta
Tomato-based dishes
Canned soups
Storage
Keep in a clean, dry and cool place. Better to keep in the fridge once open.
Get it now via:-