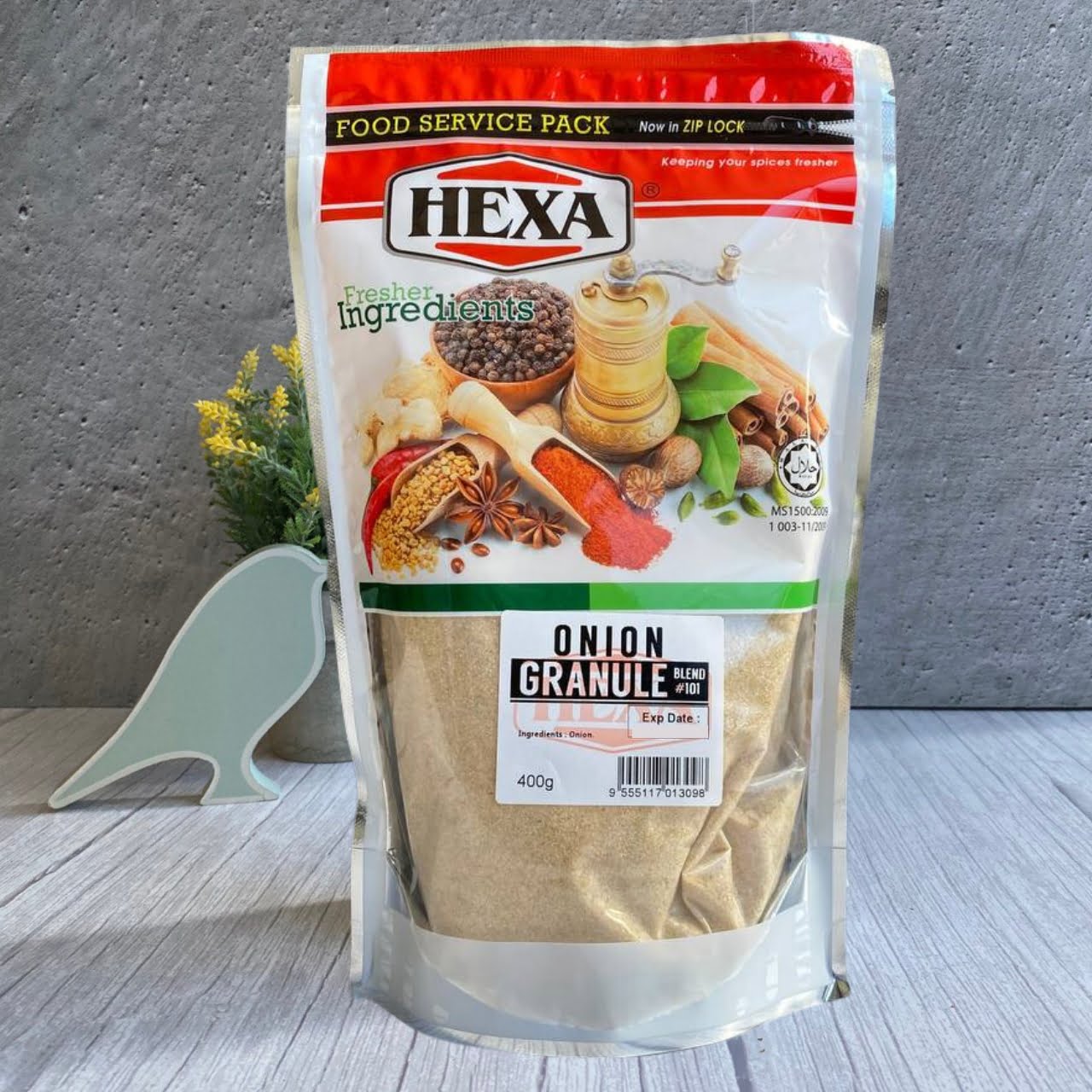 Elevate your cooking with the simplicity and rich flavor of our HEXA Onion Granules. Say goodbye to onion-induced tears while chopping and embrace the convenience of these tiny flavor powerhouses. Made from 100% natural ingredients and packed with antioxidants and anti-inflammatory properties, these granules are not only flavorful but also offer potential health benefits. Transform your soups, sauces, and stews with just a teaspoon, or sprinkle them over roasted vegetables and grilled meats for an extra punch of deliciousness. From popcorn seasoning to salad dressing and dry rubs for meats, HEXA Onion Granules add zing to your dishes and reduce your cooking time. Enhance your meals and savor the flavor while benefiting from the health properties of onions. Store in a cool, dry place, or refrigerate after opening.
Why HEXA Onion Granules?
100% natural ingredients.
One of the world's most popular spices.
Contains cancer-fighting properties.
Loaded with antioxidants which protects your cells against damage
May help reduce heart disease risk factors, such as high blood pressure and elevated triglyceride levels.
Contains anti-inflammatory properties that may also help to reduce high blood pressure and protect against blood clots.
Onions are nutrient-dense, meaning they're low in calories but high in vitamins and minerals.
Halal Certified.
HACCP certified.
Suggested Use
Potato Chips
Dry rubs for meats
Hamburgers
Mixed nuts
Salad dressing
Garlic bread
Soups and stews
Storage
Keep in a clean, dry and cool place. Better to keep in the fridge once open.
Get it now via:-