Satay is recognized as a national dish of Indonesia. However, it is also a delicacy in many other Southeast Asian countries such as Malaysia, Singapore, and Thailand. It is known as 'satay' in Malaysia and Singapore, whereas, in Indonesia, it is called 'sate' which carries the same meaning.
Malaysian satay is prepared by blending shallots, lemongrass, garlic, and ginger to a smooth paste and using it to marinate the meat overnight. With HEXA Sate Premix, you can ensure that that every skewer is s bursting with robust flavors in a variety of spices easily. Now everyone can make the most perfectly grilled, golden-brown chicken bites with just the right amount of charred, smoky goodness at home easily. Serve it with the sweet-and-tangy peanut sauce which is distinctively delicious.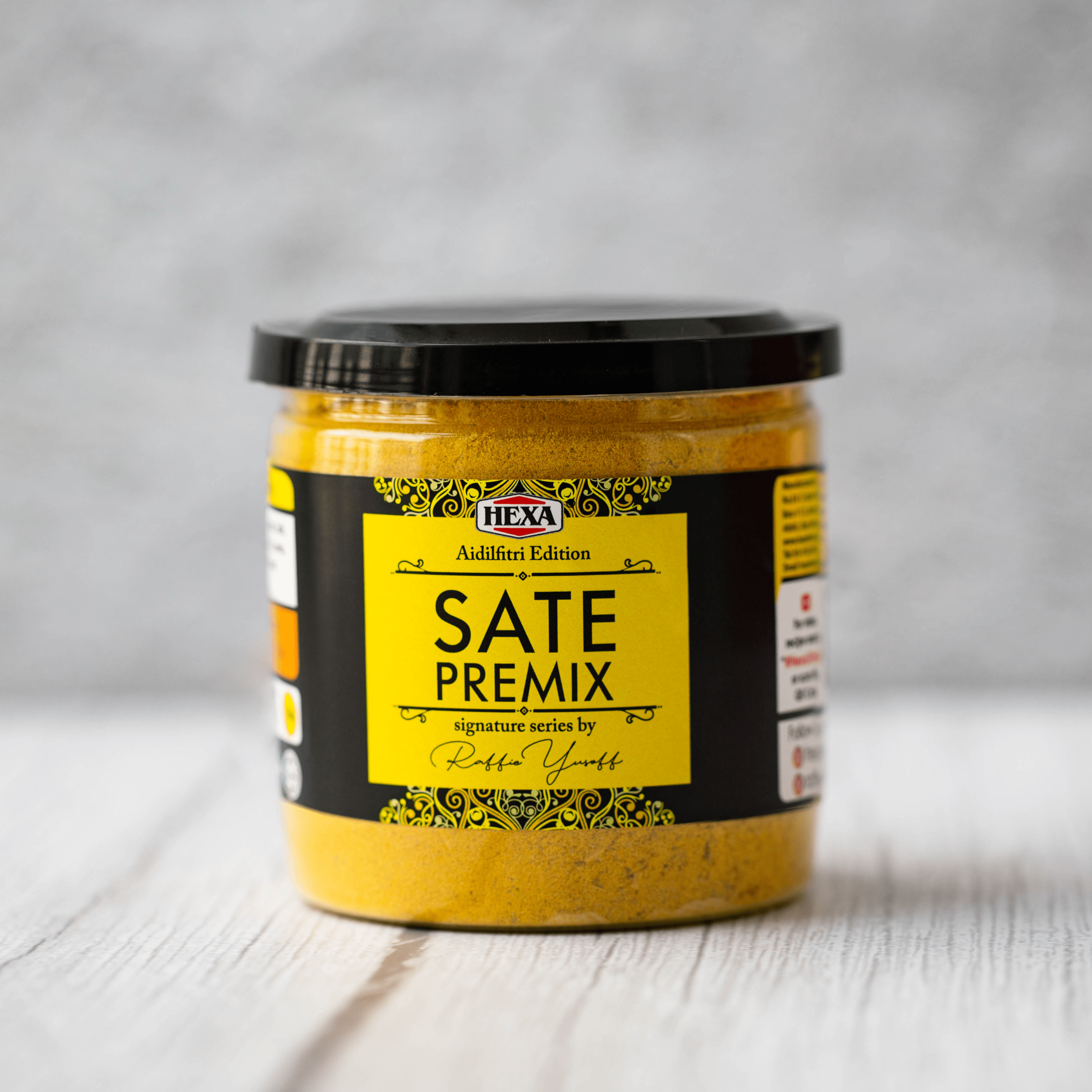 Why Hexa Sate Premix?
Ensures that each satay has a consistent taste
Halal Certified and produced in a GMP & HAACP verified factory
100% natural ingredients
Lemongrass helps to relieve pain and swelling, improve levels of sugar and cholesterol in the blood and have antioxidant properties.
Turmeric helps to prevent heart disease, Alzheimer's and cancer.
Galangal aids in relieving discomfort caused due to inflammation of the abdomen and ulcers.
Ingredients
Onion, Sugar, Salt, Turmeric, Lemongrass, Cumin, Garlic, Ginger, Fennel and Coriander.
Storage
Keep in a clean, dry and cool place. After opening, keep in the fridge.
Purchase it at our online store(s):-
Don't forget to check out our YouTube channel or Instagram page for easy and convenient video recipes.
---
Hexa Chicken Satay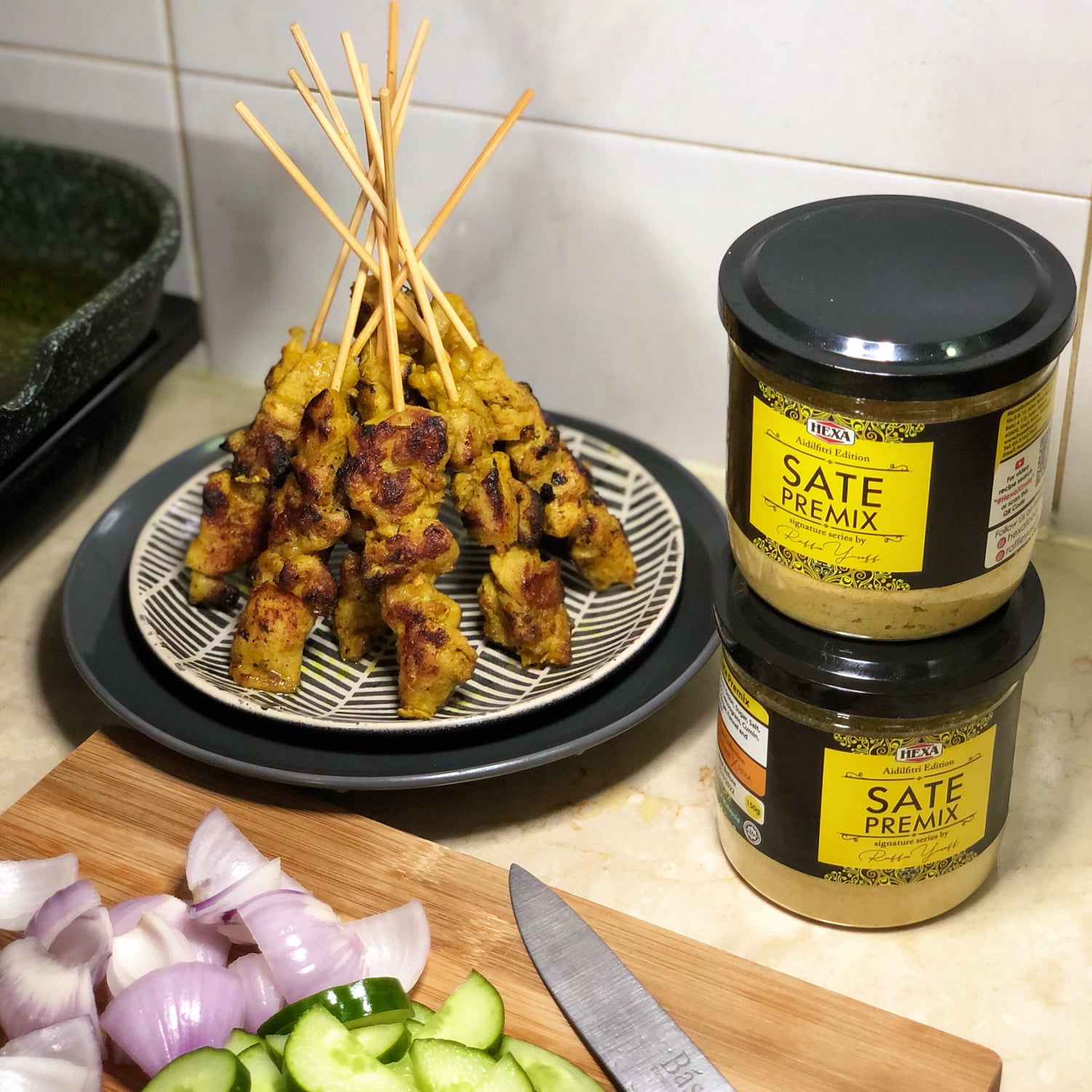 Ingredients

500 gram chicken meat, cut into cubes/small pieces as desired
2 tablespoon Hexa Sate Premix
a little cooking oil
1 lemongrass stick
satay sticks (as required)
Marinate the cubed chicken with Hexa Sate Premix for at least one hour
Skewer the marinated meat onto the satay sticks
Heat the grill and brush oil onto the grill using the lemongrass stick.
Place skewered meat onto the grill and heat it till it is  fully cooked. (Remember to turn the sticks occasionally to prevent it from burning and to ensure that the meat is evenly cooked)
Enjoy your home made chicken satay 😛
#HexaSatePremix #SatePremixbyRaffieYusoff #HexaXRaffieYusoff