Sup Tulang (Beef Bone Soup) is an aromatic beef soup flavored with spices like coriander, cinnamon, chili, onions and aniseed. This Malaysian signature soup is earthy, meaty, warm and comforting with the bursting flavor from a myriad of local spices. When the soup is served bubbling hot, even just a mouthful will melt your heart and change the way you appreciate soup forever. With HEXA Sup Tulang Premix on hand, you can serve the soup in just less than 10 minutes!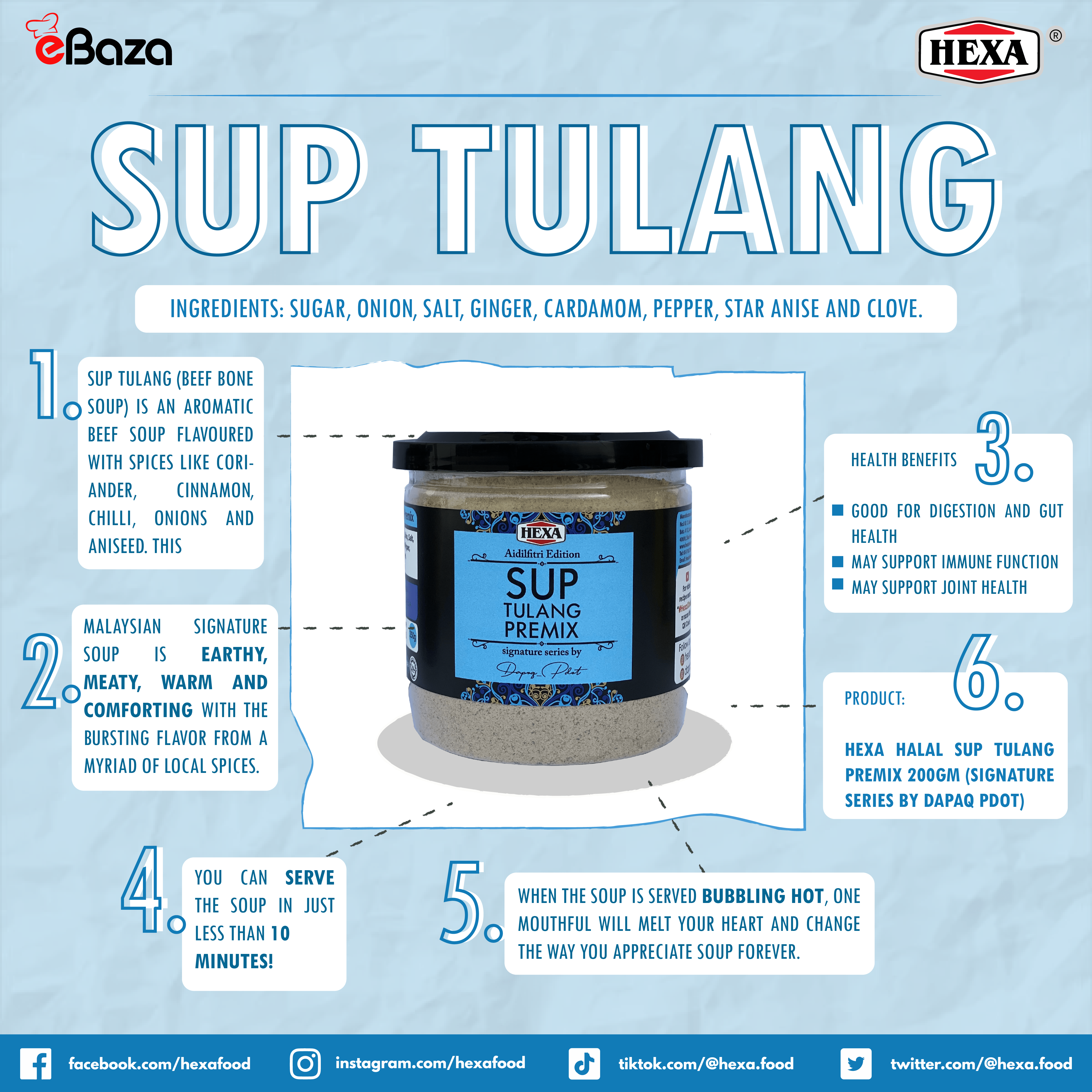 Why Hexa Sup Tulang Premix?
Great to use for the batch as it gives a consistent taste and texture
Halal Certified and produced in a GMP & HAACP verified factory
100% natural ingredients
Good for digestion and gut health
May support immune function
May support joint health
Ingredients
Sugar, Onion, Salt, Ginger, Cardamom, Pepper, Star Anise and Clove.
Storage
Keep in a clean, dry and cool place. After opening, keep in the fridge.
Purchase it at our online store(s):-
Don't forget to check out our YouTube channel or Instagram page for easy and convenient video recipes.
---
Hexa Sup Tulang (Beef Bone Soup)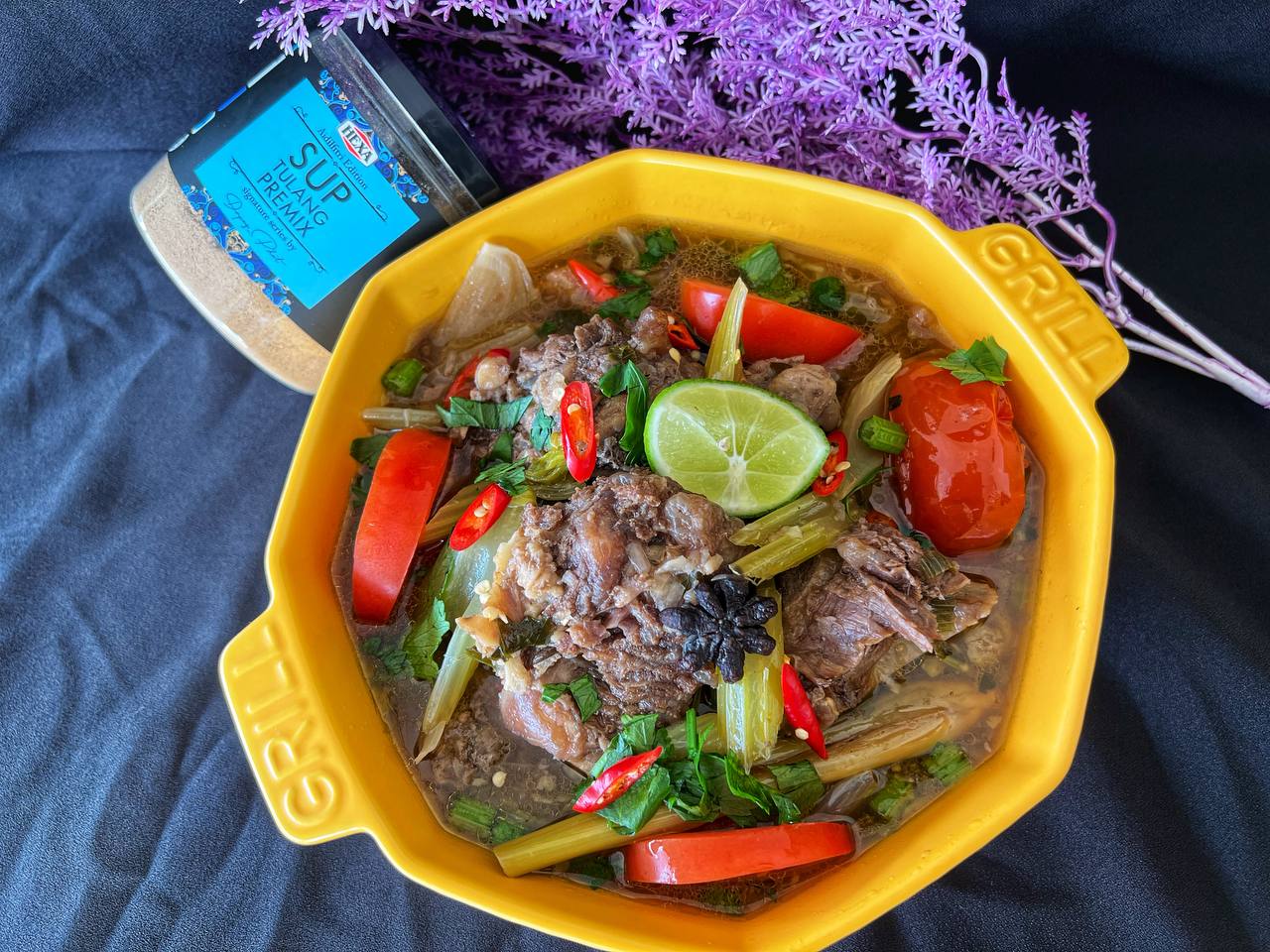 Ingredients:

1 kg beef
4 tbsp Hexa Sup Tulang Premix
1 cup water (and more as needed according to preference on soup's consistency)
Oil (as required)
Put the premix into a bowl and mix it with a cup of water until it becomes paste like
Fry the paste in oil until fragrant, then pour in the beef
Pour water until ingredients are fully submerged and cook the meat until it is tender
Serve 😛
#HexaSupTulangPremix #SupTulangPremixbyDapoqPdot #HexaXDapoqPdot