"Korean Chili Powder (Gochugaru) has been a staple in many Korean households for decades. It is such a versatile item as it can be used in so many different dishes; both to provide unique flavours and seasonings to the food as well as introduce a vibrant red colour to the mixture. The chili peppers have a long and slim appearance. To produce Korean Chili Powder, the chili peppers are deseeded, dried and grinded.
Korean Chili Powder ranges around a much milder 4,000-8,000 Scoville units. But while Korean Chili Powder has less of the fiery heat of other chili powders, it makes up for it in different ways. For example, regular chili powder has a neutral flavour, with its spiciness being the sole and defining characteristic. But Korean Chili Powder brings more to the table by providing a slightly smoky, fruity and sweet taste guaranteed to stimulate your tastebuds.
The most common application of this Korean Chili Powder would be to season the paste that makes kimchi (a healthy dish made of salted and fermented vegetables). Besides that, Korean Chili Powder can also be used to make Gochujang, Dak-Twigim (Fried Korean Chicken Wings) Soondubu Jjigae (Korean Soft Tofu Stew) and Buldak (Korean Fire Chicken). By using Korean Chili Powder, you can achieve a smoother texture, more vibrant and uniform colours in your dishes. HEXA Food provides a unique way to spice up your food with our Korean Chili Powder, where just a pinch of it can make all the difference to your guests.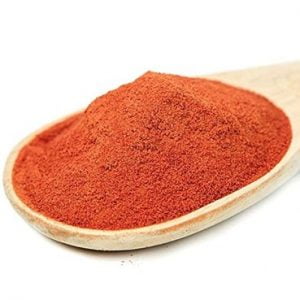 HEXA Korean Chili Powder is certified HALAL by JAKIM Malaysia and manufactured in-house at our very own factory.
---
几十年来,韩式辣椒粉一直是许多韩国家庭的主食。它的用途广泛,可以用于许多不同的菜肴。它为食物提供独特的风味和调味, 还可以为食物带来诱人的鲜红色外观。辣椒的外观又长又细。在生产韩式辣椒粉的过程中,辣椒将会被去籽、烘干和磨碎。
由于辣椒是在无籽的情况下被磨碎的,所以韩式辣椒粉会比替代辣椒粉( alternative chili powder)更加不辣。韩式辣椒粉的含量在4,000-8,000份左右,较前者要温和得多。虽然韩式辣椒粉没有其他辣椒粉的火辣味,但它以不同的方式弥补了这一点。例如,普通辣椒粉具有中性风味,其辛辣味是唯一和决定性的特征。但是韩式辣椒粉通过提供略带烟熏、果味和甜味的味道来保证刺激您的味蕾,从而为餐桌带来更多的惊喜。
韩式辣椒粉最常见的用途是给泡菜(一种由腌制和发酵蔬菜制成的健康菜肴)调味。此外,韩式辣椒粉还可用于制作Gochujang、Dak-Twigim(韩国炸鸡翅)、Soondubu Jjigae(韩国软豆腐炖肉)和Buldak(韩国火鸡)。通过使用HEXA韩式辣椒粉,您可以在菜肴中获得更光滑的质地、更明亮和均匀的颜色。 HEXA Food 为HEXA韩式辣椒粉提供了一种独特的使用方式,为您的食物增添风味,只需一小撮辣椒粉即可为您带来不一样的体验。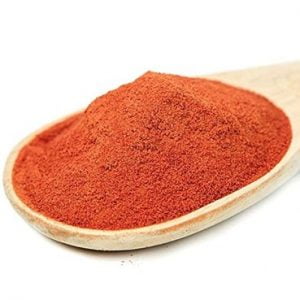 HEXA 韩国辣椒粉获得了马来西亚 JAKIM 的清真认证,并在我们自己的工厂内部生产。
---
"Serbuk Cili Korea" telah menjadi makanan ruji banyak keluarga Korea selama beberapa dekad. Ia mempunyai pelbagai kegunaan, boleh digunakan dalam pelbagai hidangan. Ia memberikan rasa dan perasa yang unik kepada makanan, dan ia juga boleh membawa penampilan merah terang yang menarik kepada makanan. Cili mempunyai rupa yang panjang dan langsing. Semasa pengeluaran serbuk cili Korea, cili dibuang biji, dijemur dan dikisar.
Oleh kerana cili dikisar tanpa biji, serbuk cili Korea kurang pedas berbanding serbuk cili alternatif. Kandungan serbuk cili Korea adalah sekitar 4000-8000, yang jauh lebih ringan daripada sebelumnya. Walaupun serbuk cili Korea tidak mempunyai kepedasan serbuk cili lain, ia menggantikannya dengan cara yang berbeza. Sebagai contoh, serbuk cili biasa mempunyai rasa neutral, dan rasa pedasnya adalah satu-satunya ciri yang menentukan. Tetapi rasa serbuk cili Korea yang sedikit berasap, berbuah dan manis pasti akan merangsang selera makan anda dan membawa lebih banyak kejutan.
Penggunaan serbuk cili Korea yang paling biasa adalah untuk perasakan kimchi (hidangan sihat yang diperbuat daripada sayur-sayuran jeruk dan yang diperam). Selain itu, serbuk cili Korea juga boleh digunakan untuk membuat Gochujang, Dak-Twigim (kepak ayam goreng Korea), Soondubu Jjigae (rebus tauhu lembut Korea), dan Buldak ( ayam belanda Korea). Dengan menggunakan serbuk cili Korea HEXA, anda boleh mendapatkan tekstur yang lebih licin, cerah dan warna seragam dalam hidangan anda. HEXA Food menyediakan cara unik untuk menggunakan serbuk cili Korea HEXA untuk menambah rasa pada makanan anda. Sedikit serbuk cili boleh memberi anda pengalaman yang berbeza. Cuba serbuk cili Makanan HEXA Korea Selatan.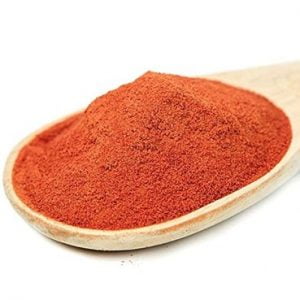 Serbuk Cili Korea HEXA disahkan HALAL oleh JAKIM Malaysia dan dikilangkan sendiri di kilang kami sendiri.